Last updated on March 18th, 2017 at 04:01 pm
Video Poker – How to Win
Probably th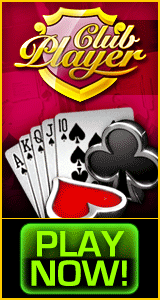 e most exasperating (and certainly most discussed) issue for the recreational video poker player is how to cope with the sometimes extremely long periods between royal flushes. The statistics tell us that on average a royal flush will occur about every 40,000 hands (depending on the game). Unfortunately, many people have interpreted or rephrased this to: "A player can expect a royal flush about every 40,000 hands." This is not only incorrect but dangerously misleading. Of course, a player can "expect video poker" anything he or she wants to. But when mathematicians talk about expectations they are referring to a mathematical construct, not what a player can expect to happen to them while playing. Most players do not play enough hands to even out the odds. It is not unusual to go several hundred thousand hands with few or no royal flushes at all. It is also not unusual to get two or more in one weekend! This makes video poker a game that is both frustrating and delightful. My purpose here is to suggest ways ease the frustration and increase your delight (and monetary return) from the game.
Play and Win Video Poker Online Casinos
I have heard more than one professional player say that they try to play games that allow them to play at or near a 100% return in between royal flushes! How can this be? Are there really games that are that good available? Well, certainly not everywhere. Certainly not most places. But there are games and situations where the player can achieve this kind of advantage. True, they are virtually all in Nevada. But, most of us eventually find our way there and when you get there, I want you to be armed with the best ammunition. Here are the ingredients of "being competitive without royals". Play only high return games. Right away, we have probably eliminated most of the casinos outside of Nevada. It's virtually impossible to find full pay Deuces Wild and especially some of it's even higher paying variations elsewhere. Yet All-American poker and 10/7 Double Bonus have shown up in other parts of the country.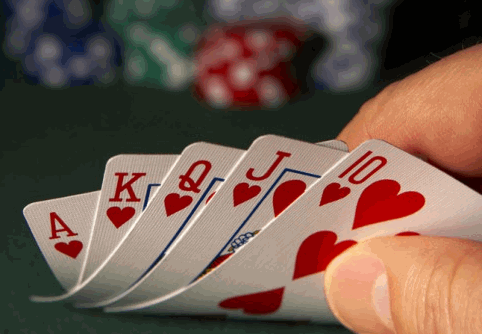 Promotions: Since these are usually (but by no means always) offered during the week, they are easier for the locals (including the local pros) to take advantage of. But they are there for everybody. They usually are a couple of common forms: Paying extra (usually double) for a particular four of a kind. This kind of promotion is excellent for Double Bonus poker which pays extra for all "quads" already. The other kind of very lucrative promotion is particular days or hours where a slot club pays double or triple points. One casino I used to frequent paid "quadruple" points every Friday from 4 PM to 8 PM. This kind of promotion can raise the value of the slot club cash back to well over 1%!
Comps: This is an area where the visiting player has it as good as, or better than, the local player. Everybody needs to eat. If you didn't get the free food you would have to pay for it, even if you were home. I use a couple of methods to determine the value of food to my wife and I and both methods yield pretty much the same number, about .3%. How much is the room worth? If you would have come to the hotel anyway, even if you knew nothing about how to play at an advantage and get comps, then the room is worth whatever you would have paid for it. On the other hand, if you only come because you can get these things and otherwise would be home under the roof you're paying for, then it's worth nothing. What about shows and even travel expenses? Same thing. Free money! Many of the casinos hold regular events for their regular customers, giving them free entries into slot tournaments or drawings that often give away (surprise – they're generically known as "giveaways") $50,000 – $80,000 or more. How much is this worth? It's very hard to gauge this. It depends on how much you have to play to qualify, and how many are invited as well as the total prizes. It's not as much as you might think, though. Probably less than the food comps.