Alien Spinvasion Slot Review – Online (Rival) Slots for Real Money no Deposit (50 Free Spins)
Whether or not we have alien neighbors is not a question you will have any problem answering when Alien Spinvasion propels your into the outer space where you have to fight off an invading army of aliens.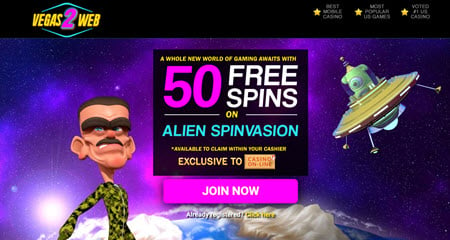 About Alien Spinvasion
Has it ever occurred to you to determine if there are actually aliens in the darkest recess of the space? All your yearnings in this regard has now been answered through Alien Spinvasion. This slot title proves (although not scientifically) that we have alien neighbors in the space as all the proof of alien life are made bare in its five reels showcasing elements of alien life and evolution like asteroids, laser guns, UFOs and a lot more.
This slot tile with its beautiful design transports players into the outer space, have them fighting against alien invasion on planet. The game builds up tension and suspension in the mind of punters while also calming them with the aid of 3D characters used to depict monstrous alien figures as funny-looking bogies.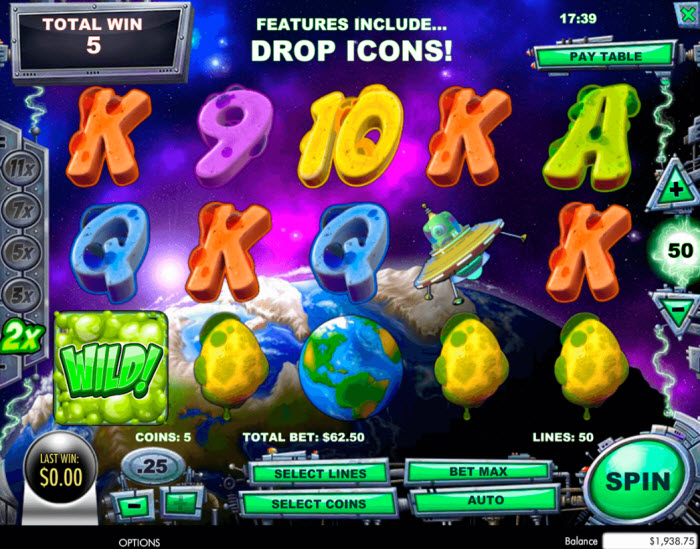 Down to Earth Wins
The design of this slot machine is actually not that advanced and well-developed. It is just basic, leaning more toward a setting for kids than a horror screenplay. The gamblers will also discover that the winnings available in the game is also not that cumbersome, evident by the fact that the highest winnings multiplier is 250. And this is even activated if and when five icons of the earth planet appear on an active pay-line all at the same time.
However this deficiency is catered for with numerous pay-lines that generate high winning returns. To expatiate further, the title possesses fifty pay-lines each of which allows you to wager a minimum of 0.01 and a maximum of 2.5 per pay-line.
Beam Me Up Bonus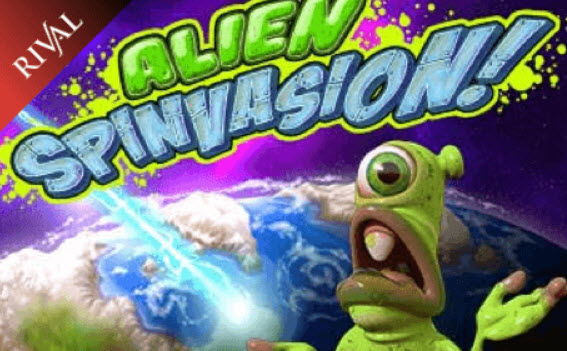 While you might not have the best offers with regards to bonuses in this Rival game, you cannot deny also that they are worthy gaming experience on the slot title. There are some favorable schemes in the gameplay that allows gamblers to increase their winnings while playing, example of which are sticky wilds that help balance a potential winning combination after replacing a certain icon on the reel. Another example is the special alien symbol that helps gamblers win bonus spins.
As if that is not enough, there are eleven bonus re-spins to be won if the icon of a General of the Army shows up on the game display. These extra bonuses are made more enticing by the addition of the drop icons feature, where icons for the bonus cause symbols to start dropping for more freebies.
Out of This World?
The game with its pay-lines totaling fifty is definitely not the slot title offering the most enticing bonus schemes in the whole world, however, no one can belittle the numerous bonuses on offer from the slot game. Gamblers have had their hands full with this game as they can win bonuses from drop symbols to sticky wilds. And as if that was not enough, the graphical enunciation of the game is far from average as expert skills have gone into designing that unique theme that borders between danger and fun. These feature have indeed warmed the heart of players towards this title.
Rival Gaming Casinos