AUSTRALIA AND ONLINE GAMBLING LAWS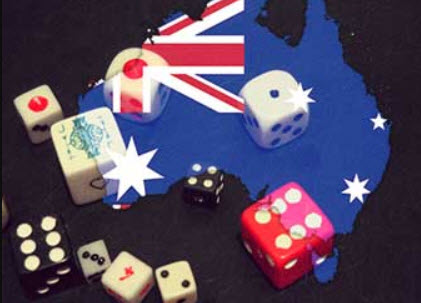 In the world, Australia is one of the countries that had the highest rate of gambling. More than 80% of its population gambles in some way. The regulators have always been quite favorable when it comes to live betting. But online gaming has always been a bit more shunned.
We are going to talk about the laws when it comes to live and online gambling. We will also talk about that places that would accept gambling and what kind of online gambling is not illegal.
What Kind of Gambling is Not Illegal?
There is no territory or state in Australia where live gambling is illegal. And you will find at least one casino in each region. You have a whole lot of gambling products like poker, pokies and blackjack. The most popular casino in Australia is probably the Crown Melbourne. It is found in Victoria and got famous because of their Aussie Millions poker tournament series that holds every year.
The only territory that doesn't allow live betting in hotels is Western Australia. Territories that offer live gaming in nightclubs are New South Wales, Queensland and Victoria. You also have sports betting in Australia. This includes in-game sports betting.
Gambling Regulators in Australia
When it comes to gambling regulations, you will find it more at a state or territory level instead of by the parliament. Depending on which you are in Australia, the laws concerning gaming could change. Let's take a look at all this though.
Western Australia — Department of Racing, Gaming and Liquor
Victoria — Victorian Commission for Gambling and Liquor Regulation
Tasmania — Tasmanian Gaming Commission
South Australia — Independent Gambling Authority
Queensland — Office of Liquor and Gaming Regulation
Northern Territory — Licensing Commission
New South Wales — Office of Liquor, Gaming and Racing
Australian Capital Territory — ACT Gambling and Racing Commission
When it comes to iGaming advertising in the whole of Australia, you have the Australian Communications and Media Authority that comes as back up for these other regulators. When citizens make complaints against operators, it is tiis authority that takes charge.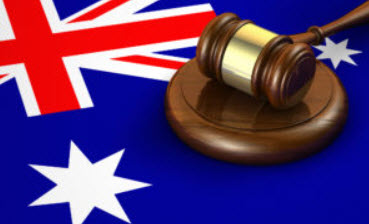 Is it Legal to Gamble Online in Australia?
When it comes to online gambling being legal, Australia was actually one of the first countries to talk about this. It was more established with the Interactive Gambling Act of 2001 (IGA). This one was meant to keep the public safe from the consequences of online gambling.
This law was meant for online gambling operators. According to this law, it is illegal to:
– make offerings of restricted gambling material for any person residing in Australia
– make offerings of unlicensed iGaming products to players living in Australia
– make offerings of Australian based iGaming material in other nations
– this law is against most of the online games going from online poker to pokies to roulette. The things that aren't banned are autoracing an sportsbetting, provided they are not done online.
If an operator decides to persist and offer its service in Australia or from Australia, they could get penalties that go from $220,000 a day for the individuals to $1.1 million for the actual company.
Something that is also exempted is online lotteries. They are legal. All except instant win scratch cards. This is because they look a lot like what you would see at online casinos and so lottery operators ban them.
For the moment, no one can be penalized for placing bets at these online gambling websites. So you can play at online casinos without worrying about getting a penalty.
This bill brought about a lot of change in the whole gambling policy of Australia. This is because Parliament did not out its nose in the iGaming legislation. But the more online gambling was changing, the more the need to do something arose.
Further Restrictions on Markets by the IGA Amendment Bill
During the years after the IGA was passed, online gambling companies found a way through which they could still offer their services and this was letting players place their bets over the phone
Also, there were some online gambling sites that still offered their services like online poker because there were some legal ambiguities. This was when Parliament decided to act and in 2016, the Interactive Gambling Amendment was drafted and passed.
All the loopholes were closed also, some sites were placed on notice like PartyPoker and PokerStars. These ones were warmed and threatened to be given violations by the Australian Communications and Media Authority and by other regulators like the New Jersey Division of Gaming Enforcement in the United States. All companies that could operate in New Jersey and still chose to do so in Australia were to be levied penalties by the DGE. So, PokerStars left Australia in September 2017 because of this.
Gambling Legally in Australia
If you want to gamble legally in Australia, the only way you can do that is by going to live casinos or to places that are licensed to offer casino games like nightclubs and hotels. The following type of games can be found in Australia.
Casino Gambling – in every state and territory in Australia, you have at least one live casino. There are 15 live casinos in Australia. You have all the games you'd expect to see like Craps, Big Wheel, Pontoon, Pai Gow, Roulette, Baccarat, Blackjack and other poker table game versions. There are also a lot of pokies or slot games. A lot of casino also have standard poker games like Omaha Poker and Texas Hold'em.
Pokies – the most popular way to gamble live in Australia is pokies. You will find these games at casinos but also at nightclubs, pubs and bars everywhere in the country.
Poker – when Joe Hachem won the 2005 World Series of Poker Main Event, poker blew up in Australia. Yes there was poker in Australia before that time, but this win made the demand for Texas Hold'em and other kinds of poker increase. A casino that offers poker games most times has cash games and poker tournaments. The most popular place in Australia to play is The Crown Casino in Melbourne.
Housie – housie is used to refer to fundraising and charity events in Australia.
Lottery – you can play lottery games in whole of Australia. Players get the chance to earn huge amounts of money with just a ticket. They could also use "scratchies". They just have to match codes and numbers. Keno is another form of lottery and in Australia, you have more than 3,600 keno outlets.
Sports Betting – there is a lot of action in Australia as you have a huge amount of sports betting outlets throughout the country. You could place a number of bets. Even in-game bets.
Could I face charges for placing online bets?
To make everything shot and simple, you cannot get in trouble as a player if the casino is offshore. They could have issues but as a player, no penalty is levied on you.
Frequently Asked Questions:
These are some questions that we constantly receive about online gambling and Australia.
What are the forms of online gambling accepted in Australia?
At the moment, the only completely legal forms of online betting are online lottery, sports betting and betting on auto racing. This is not bad until you bet in-game.
Any other form of online gambling is completely illegal in Australia.
Can I be arrested for playing poker or other online casino games?
Not at all. The laws placed on online gambling in Australia do not concern you as a player. Betting at online casino is not all Illegal.
Are there taxes on my winnings?
Generally there should be no tax on your wins. The only time this applies is if you're a professional gambler. Then you would have five income tax. People who gamble for fun don't have to.