Bingo Game
The game of Bingo has been played for many years and for many people the game originates back in the early 1500's. Over the years the game has developed versions which are unique to different countries and regions of the world, but at the heart of the game, the objective remains the same in matching specified numbers called out at random to the numbers allocated to your card.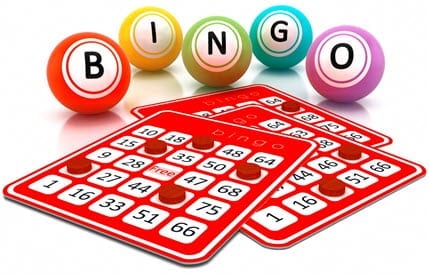 Most bingo games that are played around the world will be primarily based upon either the American or UK version of the game.
Every time you wish to play bingo online, be sure you will find the right variation satisfying your expectations. Bingo is one the most popular on-line or real played games, and outlined in a lot of variations: 75 – 80 – 90 balls. Playing online bingo games or attending bingo halls is not important for the final aim. There exists the US Bingo working with 75 balls and a 5×5 pattern grid or the UK Bingo with 90 balls and a 3 rows and 9 columns grid.
To start playing, you are given cards or tickets with random numbers in rows and columns and a bingo marker. Random numbers are selected by a special software, if online, or by a lottery machine in bingo halls. The "caller" calls the number and players tick it off on the card. The winner has to mark, first, all the numbers in his card and call out "bingo". If playing the US 75-ball bingo, you win marking off 5 numbers in vertical, horizontal or diagonal pattern, while in the UK 90-ball bingo a "full house" is requested, which means, you have to tick off all the numbered squares.