Cryptologic Casinos Gaming Software

Cryptologic Gaming Software was founded back in 1995 by Mark and Andrew Rivkin who programmed it in their parent's basement. Their first license deal was with InterCasino in 1996 and today it is one of the oldest gaming firms who still makes online betting software. The company started off well and grew quite large. Able to employ 300 people, it listed itself in the NASDAQ market.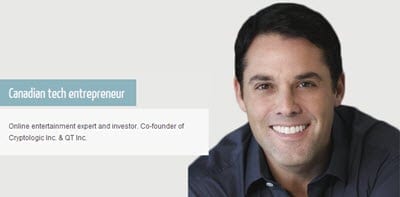 Unfortunately because of years of mismanagement and a huge share price drop, in 2012 the group was sold to Canadian gaming firm, Amaya Gaming.
Shortly after Cryptologic's sale, their previously downloadable casino software was abandoned to leave room for completely "instant play" games, much quicker and easier to access from a web browser. On the positive side each of their casinos gained a much larger games library, with many game titles licensed to different game providers.
CRYPTOLOGIC BONUS
Cryptologic's 15 years experience in creating games definitely shows thanks to the smooth play and a great amount of winning features offering players the chance to win big prizes. As a matter of fact there are jackpots to suit all bet amounts.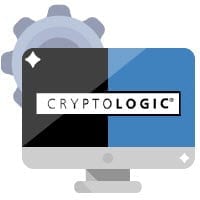 From small four figure jackpots to progressive jackpots on a wide variety of table games and slot machines. Also the flagship Millionaire's Club jackpot of up to a whopping $1.6 million.
CRYPTOLOGIC SOFTWARE GAMES
Having been around this long, Cryptologic's relationships with other firms has grown allowing their games collection to fill up with many licensed games based on various franchises like Blade, Call Of Duty, Street Fighter, Batman and Superman franchises. Since the earlier days Cryptologic had its very own series of slot machines based on Marvel characters, however after Disney took over Marvel, Cryptologic's license to produce games based on these characters was not renewed and all games were withdrawn.
A series of slots based on Universal movies like Braveheart, Forrest Gump and Ferris Bueller's Day Off are now available as well as games such as Jenga and Cubis, offering a fresh twist within the video slot genre, and titles including Sushi Express offering a classic look and classic video slot gaming experience. Tables games are top notch with very smooth gameplay and excellent performance that one would expect from a software provider offering high quality packages with some famous titles including Blackjack, Roulette, Baccarat and Caribbean Stud.