INBET GAMES – An East European brand with a lot of innovation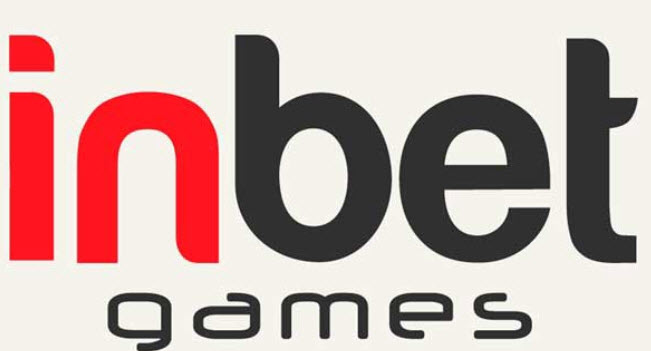 When you are talking about the top gaming companies that dominate the United States and United Kingdom markets, a lot of gamblers would know the big names. But there are some companies which have just as much influence in other regions but are not as known to English users. One of these is InBet. Most of this company's work has been done in Eastern Europe and Russia even though recently, they are expanding their market.
2003 was the year that InBet Games was established and very quickly, it became a household name in Tajikistan, Ukraine, Kazakhstan, Russia and other former Soviet regions. They have not confined themselves to one area of the industry. They deal with iGaming, physical gambling and lottery. They have basically established themselves on being a go-to, no matter what a client might need. Very recently, they extended their market to Africa (Kenya and Nigeria), the Caribbean (Dominican Republic) and have even gotten clients in Brazil, Greece and Portugal using their online services.
Our interest lays more in the online operators. These ones have been used by more than 45 different operators in at least 15 countries everywhere in the world. Making use of a wise range of games and a strong client, InBet has become a real competitor when it comes to physical and online casinos. We think that in the near future, many more gamblers will become very familiar with them.
Happyness is Bliss
Let's talk about their online operations. For InBet, the one thing they are really proud about is their online solution called Happy. This platform has 88 games to offer and as we are writing this, they go from specialty games, bingo, table games and slots. You might see them integrated with other games but these one are enough to build a whole casino.
The greatest thing about Happy is all the work that has been accomplished so as to make it as optimized as possible for all platforms for both the operators and the players. You have 11 different languages proposed and there is support for all your withdrawal and deposit methods. And the most important thing is that all the games are created in HTML5 and mobile play optimization has been done.
Video Slots in All their Forms
A lot of the games that you will see at InBet are actually slot machines. You have a whole lot of themes with these games and they are designed to be as original from each other as much as possible. A lot of these games have a muted art style that will give you a pencil drawn feel, a look that is not really what you would expect when you come to this industry. Unsurprisingly, you have a lot of classic art styles in some games. You will also see games that have flashy animations and CGI graphics.
You have some games in this collection that you should really watch out for. You have the Age of Knights, a medical 5-reel, nine line game. It is very traditional, the only thing that makes it stand out is the presentation style that could be taken for comical. And it actually makes everything lively. We love Gagarin-61, this one appeals specially go Russians or to anyone who is interested in space travel. The game is named after the first human that went to space, a Soviet cosmonaut called Yuri Gagarin and the year I which he went to space. There is also fantasy with a title like Zombie moon. It is actually more of horror. The gameplay of these games is actually quite easy but the themes are super fun and the art is beautiful. The sound definitely puts you in the mood too so we recommend them.
Keno and Bingo
InBet is well known for their games based on drawing, both online and land-based. You will see a number if titles that are bingo inspired though they might not be quite the games that you played in halls. For example, in Bingo 37 Ticket, you have times drawings. During these, you could make a bet, roulette style and this one pays off depending on which balls leave the hopper. On the other hand, keno comes in different ways. One of them lets you make as many draws as you want. The other is times so that your oace can be more leisurely.
Table Games All Over the World
You have a number of table games created by InBet Games and this ones give you action. You will see some of the best casino classics. For example, you will see sic bo, roulette, blackjack at a lot of online casinos that use this software. So you can place bets with no trouble at all on your favorite games.
But this doesn't mean that you won't see singular game options here. It is quite true when you see how the company handles roulette. You have a mini version of the wheel (it has less numbers) you also hve a game known as Fortuna. This one is more in the Big Wheel style. There is a multiplayer experience that only has just some of the bets you would usually see on. Roulette table but no matter the number of players, all of you can play. The game tracks how much has been bet on a particular number before the wheel is spun.
Land Based Casinos
Like we already said, InBet is well-known for its partnerships with physical casinos. This could mean a whole lot of thing depending on the laws from a certain jurisdiction and what their customers love. InBet could outfit casinos, betting shops and lottery. They can do same to terminals, kiosks and cyber cafesthat have their own range of games. We have spoken about titles from the online range, you can also have virtual racing games, poker games like baccarat, Texas Hold'em and Omaha amongst others.
In Eastern Europe, InBet has established itself very strongly. Their team is strong and they have expertise on their side. Also, they follow the regulatory rules of each country they are in. They are very innovative and this is what is going to make them go to even higher heights in the future.
InBet in Eastern Europe
It is hard to see gambling groups that have amassed as much success as InBet has without becoming household names. We cannot really blame this company. This is because initially, their target market was in one region and so not a lot of the world knows them even though they are really big in their area.
We do think that this situation will not be really permanent and that in a near future, this firm could become even bigger. This studio has been making research on potential markets. This is obvious with the way they operate in the Americas, Europe and Africa. They have even shown their interest in the USA market and this would actually be a major thing for them.
If ever InBet becomes available where you live, then it will be a good thing for you to check out all their offerings. We don't feel anything special for the slot games and most other games when it comes to features and gameplay, but they are fun and not ones you are likely to forget.