Karamba Clan Slot Machine Bonus Codes!Play Karamba Now!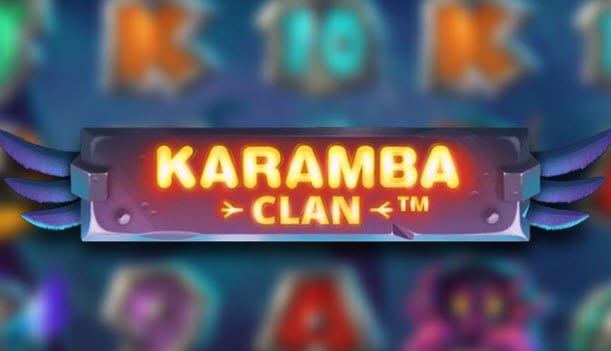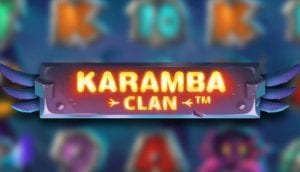 We are taking a look at another video slot from Microgaming. This time the spotlight is on Karamba Clan. This video slot has a Nordic setting. And Vikings are out to sea to conquer lands we are yet to discover.
Karamba Clan is not as original as we would like it to be. The only thing unique about this video slot is its graphics which differ from most Vikings themed slots out there. This video slot also comes in lacking in special features which might be a bit of a downer for some punters out there.
But the potential of winning 10,000x your bet or up to $450,000 is something we can't ignore. So we are diving deep into Karamba Clan to see what it really is all about.
Best Online Microgaming Casinos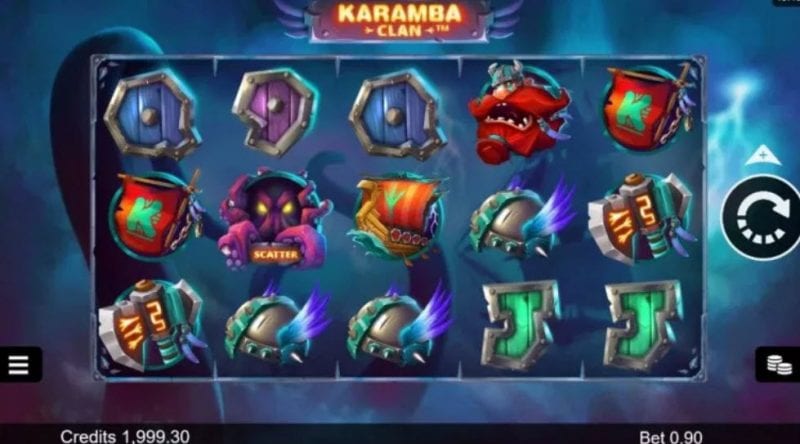 Gameplay
Karamba Clan is a 5 reel and 3 row slot. It has an RTP of 96.10%. It has 9 paylines as well. And expect it to be a high volatility game.
The face symbols in this game are all illustrated by cartoon-like graphics of a flag, a helmet, a shield, an ax, a longboat, and your classic A, K, Q, J, 9, and 10 symbols.
The wild symbol, which takes the place of all the other symbols in the game except for the scatter to help players land more winning combos, is illustrated by a Viking warrior. Wins which include a wild will come with a 2x muitiplier.
The scatter symbol in this game is illustrated by a purple sea monster. You just have to land 2 of these on the reels to win. But land 3 or more of this symbol during normal play and you will trigger the free spins feature which will initially award 15 free spins.
During the free spins feature, all wins will be multiplied by 3. Free spins can also be re triggered.
As with betting, you will be presented with 6 options ranging from $0.09 to $36 as your total bet. You just have to pick your choice as each option will automatically assign an individual bet to each of the 9 paylines this game has. A $0.09 will automatically send $0.01 to each of the 9 paylines. And choosing the max bet of $36.00 will assign $4.00 to each of the 9 paylines.
Karamba Clan definitely doesn't have any unique features, just like what we have said earlier. If you are looking for a slot that will give you a distinctive gaming experience, this slot will not be for you. Those who are looking for a slot with many special features will find this game a bit disappointing as this slot has only mostly the basic features you can always expect from a decent video slot machine.
Conclusion
Karamba Clan is a pretty basic slot without the bells and whistles but it is a pretty decent slot that has a huge potential. The face symbols are made up of cartoon-like graphics that are not as common among Nordic themed slots though when it comes to the game itself, Karamba Clan will not have many special features to wow punters who will try this game out for themselves.