LIL DEVIL SLOT GAME
Properties
RTG percentage: 96.42
Six reels
4,096 paylines
Betting range not specified
No progressive jackpot
Maximum jackpot: 40,960
Mobile compatibility offered
Released in September 2019, Lil Devil is offered by Big Time Gaming. This is a renowned software developer and over this years, they've just managed to prove their woryh. You do not have the infamous Megaways on this slot game but the volatility remains high and because of this, you get high payouts.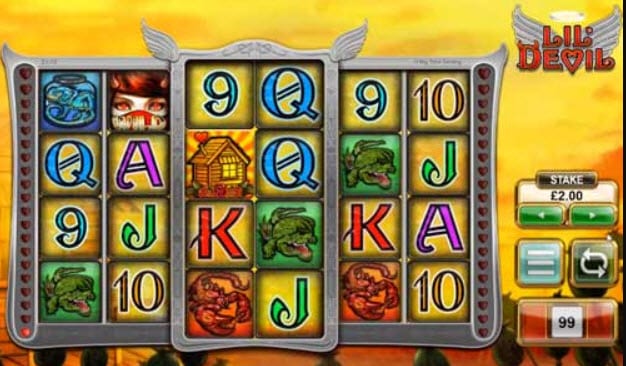 In Lil Devil, there are six reels, 4,096 ways you can win and you can get up to 40,960x your total bet because of these ways to win. And of course, multipliers play a part. This game offers great features like the stacked Angel Wilds, the Scatters and the bonus spins. With the stacked Angel Wilds, you get multipliers that can go up to 144x. And the free spins feature gives you a variety of versions (Be My Angel and Dynamite Lover, and for both these versions you have a Heartstopper Enhanced version)
Stakes and Prizing
This game offers great payouts so the wagers are obviously not high. So you should expect the minimum betting amount to be quite low.
You have great prizes when you actually do the right thing. There exist normal combos that can go up to 10x, you have 4,096 ways to win and each of these ways can offer the same amount, not counting the wild multipliers that can take up your wins by a startling 144x. So this game has a lot of potential and the wins could most definitely be life changing. But we expect that the developer will put a limit on how much you can win on one spin.
The RTP is another thing to consider and here it's not bad at all. It ranges from 96.31 to 96.43%. This is just what you would see in a modem casino.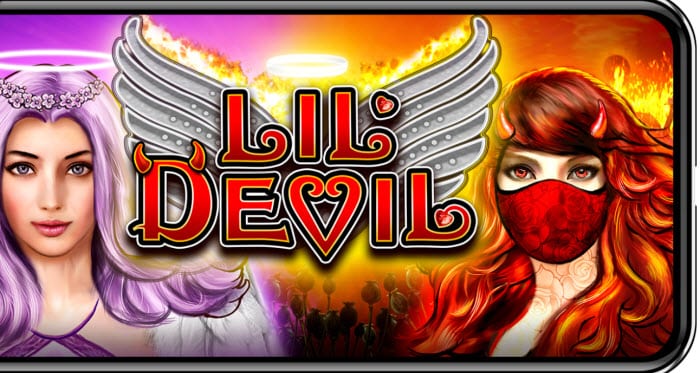 Game Features
For us, the best feature that you will find at Lil Devil, is the stacked Angel Wild. You can only find this feature on the third and fourth reels. These reels have multipliers that are already pretty high (going from 4x to 12x). When you have both at your disposal, they can take your wins from 16x to up to 144x.
The bonus spins rounds are triggered by the scatters. But they are only triggered if more than two of them appear simultaneously. If you get less than three scatters, you have a Heart. And it could help you further on in the game.
There are two choices to make when the free spins round is triggered.
The first one is the Be My Angel feature. You have seven bonus spins and here, a random normal symbol is transformed into a sticky wild. This is only if it appears on the middle 4 reels. You get three extra bonus spins if a reel is full of sticky wilds. On the two middle reels, the symbols are turned into Angel Wilds and these ones activate their multipliers.
The second feature is Dynamite Lover. With this one you get free spins and cascading reels that trigger winning combos. On the third and fourth reels, you can have Dynamite Wilds. Collecting Hearts is important because once you get to forty hearts in the Heartstopper Enhanced version, the free spins mode is triggered. As a bonus, you get as extra sticky wild the Purple Heart or a multiplier that goes up to 5x for the Dynamite Wild. This all depends on the kind of bonus spin round you choose.
Visuals and Graphics
The whole theme of this game and even the name was inspired by Lil Devil, sang by The Cult, a UK bank. You have the normal royal symbols, alongside crocodiles, jars, scorpions and purple hearts. The Wild is a she-devil and you can find it on the two reels that sit in the middle.
CONCLUSION
We definitely love Lil Devil. It ticks all the boxes, exciting and innovative. We feel like it is on its way to big things and could become one of the top slot games Big Time Gaming has to offer.