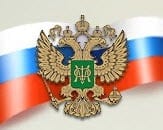 Regulation of all gambling activities is overseen by the Russian government as well as by the
Ministry of Finance of the Russian Federation
. Their responsibilities include monitoring legal regulations as stated in the law and regular auditing of gambling activities. These duties include monitoring adherence to gambling zones and restrictions, including monitoring of the legal entities arranging for these activities.
Currently, the Russian government has full control over the inclusion and development of gaming zones, including arranging for borders, names, and other necessary factors during the creation of gambling houses. The country's Federal Tax Service monitors and evaluates the finer points of ensuring bookmaking operators are registered and betting points are accurately arranged. This agency also oversees the operation of all gambling devices. Access to gambling in Russia today is limited to those locations and activities deemed permissible and legal by the Russian government.
Gambling within Russian Borders
The Russian Government severely restricted the operation of gambling establishments within its borders, limiting it to only four regions of the country. Kaliningrad Oblast, Krasnodar Krai, Primorsky Krai, and Altai Krai are the only locations where gambling of any kind is legal. This strict policy came about in the last decade as the growth of gambling venues grew seemingly out of control.
With the premise of being concerned about the country's youth getting into debt, the government put a stop to new growth outside of any region other than one of the four mentioned regions. Russian authorities now promote a strict anti-gambling policy, particularly for online venues, which have not been allowed to exist within the country to date. In fact, the large majority of casinos restrict membership from Russia in keeping with the government's policy of no gambling.