XPro Gaming Review – Live Dealer Casinos

XPro Gaming was formed in Bratislava, Slovakia, in 2005. They are industry veterans when compared to most other brands on the market.
While 15+ years isn't an eternity, it's nonetheless astonishing to see a company survive in such a competitive industry for so long. So, what's the deal with XPG? Is their success due to a gimmick or are they truly that good? To be honest, it's a little bit of both. XPro Gaming is a superb software provider in and of itself, but they also know how to hide its flaws.
They focused on several markets and dabbled in a variety of games in order to be so consistent.
They've successfully shed the label of "niche provider" as a result of this. That is one of the most difficult goals for any iGaming organisation to achieve.
The variety of games they offer is one element that has helped them achieve these heights. We've seen too many brands focus solely on roulette or baccarat, such as Fazi or EntwineTech.
Even if you're completely devoted to one game, it's still a good idea to take a break, right? That is why we admire XPro Gaming. They recognise that today's casino players have a diverse range of interests.
XPG is able to maintain a strong presence and acquire new clients on a constant basis thanks to a sophisticated approach.
This provider has a reasonable level of dependability. iTechLabs awarded the brand a fairness certificate in 2015. You already know that this third-party auditor is one of the best in the business, so their seal of approval means a lot.
The popularity of XPro Gaming has been steadily increasing. Their stand can be found at practically every iGaming trade fair or conference, and there is always a crowd gathered around it.
While XPG is still a long way from becoming a market leader, it is clear that they have the ability to do so.
Until then, they must concentrate on enhancing their user interface, stream quality, and a variety of other aspects.
Locations of XPro Gaming Studios Around the World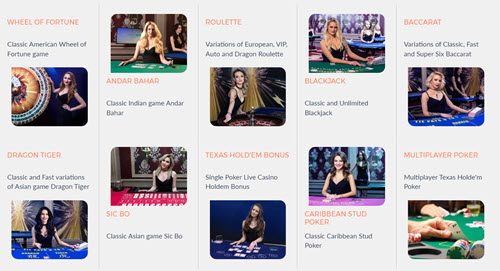 XPG's studios are an unusual aspect of the company. The majority of the time, we observe providers streaming their games from Latvia, Malta, or Estonia.
XPro Gaming, on the other hand, took a different path. Moldova and Bulgaria are home to its main studios. While Eastern Europe is rapidly becoming a hotspot for all prospective suppliers, there is a noticeable lack of reputable, legacy businesses in the region.
Again, XPG isn't in the top tier of the live casino industry, but we're hoping that this move will encourage other companies to diversify and open offices in Bulgaria and Moldova. XPro Gaming, however, falls short in key areas despite their efforts.
To begin with, what's the deal with the stream quality?
When you're playing at XPG's tables, it can feel like you're on a Zoom call with someone who has a webcam from 2007.
While you can see what's going on, it's not quite up to par with a premium experience. We observed periodic lags and minor glitches despite having a solid internet connection at our office.
It's up to you whether or not this is a deal breaker. However, if your primary goal is to play live dealer games with smooth gameplay and HD video, XPro Gaming may not be the best option for you.
Despite the lack of local tables, we had a great time talking with the dealers. They're all fluent in English and will gladly explain or proclaim everything that is required.
In addition, despite the poor broadcast quality, the studio looks fantastic. Cammegh, a British casino equipment manufacturer, is in charge of everything. It's clear that their collaboration was a wise decision.
While Cammegh is most known for its roulette wheels, their software and other services aren't to be overlooked. Because of this quality-based approach to the problem, it's still confusing to see the poor stream quality and shoddy UI wreak havoc on everything.
XPG, get your act together!
XPro Gaming's Live Game Portfolio
The action is streamed live from XPro Gaming's studios in Slovakia and Bulgaria. Pro dealers host the tables, and you can speak with them by entering a box.
However, XPG could do a better job in terms of transparency; for example, there is no easy method to access the house rules, which may be very unpleasant at times. In terms of games, the XPro Gaming platform has over 20 tables that include roulette, blackjack, baccarat, Sic Bo, poker, and Dragon Tiger.
This service is among the finest in terms of quantity. On the other hand, their quality is a different matter.
On the surface, XPG's games don't appear to be unplayable or annoying. It's just that Livecasinos.com despises it when brands with a lot of potential waste it all.
But don't be fooled by our aggressive tone. We have faith in XPro Gaming's ability to succeed. They haven't arrived yet. So, if you want to see what this supplier has to offer, go to their website and look at the demo versions.
You may truly experience their tables without risking a single penny by being offered virtual money. Nonetheless, we choose to dissect XPG's primary games, highlighting their benefits and downsides. Let's have a look at them, shall we?
There are three poker versions as well? Yes, you read that correctly. We can't help but be irritated with this supplier because of things like these. They provide far more than many other businesses, yet they are restricted by a number of technology flaws. You'll still enjoy Live Casino Hold'em. It's the standard version that everyone is familiar with and enjoys. In Live Multiplayer poker, you can play directly against the dealer or against other players. Normally, you have to pick one of the two, so it's refreshing to see XPro Gaming go beyond the box. Overall, it's a typical seven-seater with all the usual betting possibilities. The most surprising aspect of the game was Live Caribbean Stud Poker. Outside of RNG variations, the Livecasinos.com team has never encountered this popular variant, thus it's possible that this is the only live version of Caribbean Stud. If we were you, we'd give this game a shot. Despite XPG's flaws, they continue to thrive.
XPro Gaming Supported Devices and Platforms
The provider's cross-platform presence is one of the excellent aspects of XPG.
They've made their games available on all mobile devices by following the most recent industry standards. However, we're not sure regarding Windows Mobile, given the operating system's updates were stopped in late 2019.
On your iOS or Android device, you may still play the top roulette, baccarat, and poker tables. Because the stream is of dubious quality, you don't need a fast internet connection or a high-end phone to see it.
Tablets will suffice as well. On smartphones, the UI is still an issue, but we don't think it's as distracting as it is on a PC.
The following mobile devices are compatible with this provider:
Apple iOS
Android
Windows
Casinos that offer XPro Gaming games
We are asked a lot, "How can I get the most out of my live casino gaming sessions?" While there is no single solution to this problem, we believe that promotions are the most effective solution.
You will not only be able to play stress-free and without risking any money, but you will also get the option to evaluate the service for free. With this in mind, we searched the internet for the finest XPro Gaming casino bonuses.
We put them all through their paces so you don't have to. They're all genuine, so pick one and start playing!
XPro Gaming is a game provider that offers a variety of games.
XPro Gaming would undoubtedly be the first recipient of our award for the Most Frustrating Live Casino Provider. Looking back over some of the preceding portions, we see that our tone was a little harsh.
However, if you've read any of our assessments, you'll know that we despise seeing potential providers settle for mediocrity. This terrible video quality, combined with some dubious design decisions, is simply unacceptable for a casino with so much going for it.
We seem to focus too much on the downsides, yet XPro Gaming offers a lot to offer.
Without a question, they're one of the most diverse service providers. Not only have they covered all of the classics, but they've also included a few variations for each famous game.
We really liked how you may play a variety of Asian games. In Europe, Andar Bahar and Dragon Tiger are rarely encountered. When you consider that XPG also offers Live Wheel of Fortune, it's easy to see why we have such high expectations.
Thankfully, the majority of these issues are simple to resolve and do not necessitate a major revamp. Nonetheless, we hope to see XPro Gaming make the switch soon!
Frequently Asked Questions – XPro Gaming Casinos & Games
Are the XPro Gaming games balanced?
Yes, iTechLabs validated the company in 2015.
Is there a native table at XPro Gaming?
No, at the time, they solely employed English-speaking dealers.
Can I use my Android phone to play XPro Gaming gables?
Yes, all of the games are HTML5-based and hence playable on any Android phone browser. Just make sure you're not running an outdated version of Windows.
What are the locations of XPro Gaming's studios?
XPro Gaming's live casino games are broadcast from Moldova and Bulgaria.
Are there any XPro Gaming game demos available?
Demos are available on the provider's website. They're completely free to play!
Is live baccarat available at XPro Gaming?
Classic, Fast, and Super Six are the three baccarat varieties available at XPro Gaming.
Is it possible to have a conversation with the dealers at the XPro Gaming tables?
Yes, you can use the chat box in the upper right corner of the screen to communicate with the dealers.
Are there tutorials in the XPro Gaming games?
Unfortunately, the answer is no. There aren't any instructions available.