Age of Asgar Slot Review – (Yggdrasil Gaming)
Norse Mythology at its finest
Discover the world of Asgard with this slot game and win the most amazing rewards.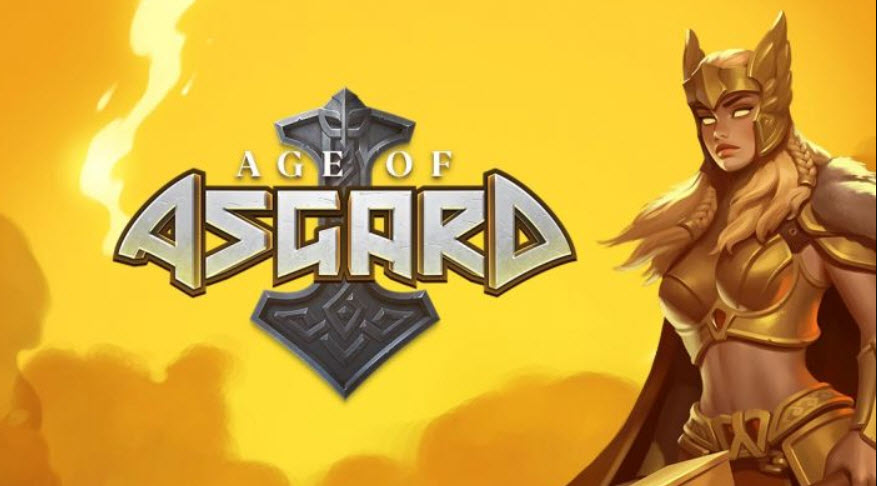 Best Yggdrasil Online Casinos
Norse Legends have been unknown for quite some time but now they are getting a whole lot of attention. If you want to experience an amazing battle then you should play the Age of Asgard. You have a free spins Ragnarok round so as to give you even more winnings as the wilds just keep on multiplying on the screen.
With this game, you can get wins that go up to 2,444x your entire stake or even 488,000.00 in max bets. Read this review and join us on our amazing Asgard journey.
Good and Evil. Choose Your Side
You will see a good versus evil trope throughout this game. The backdrop of the reels is a bleak background of snow and ice. You have statues of demons and gods on each sife of the game with fire on both sides.
You have decorative iron braces that hold up a wooden building. The view is beautiful and it is completely demonstrative of the Viking and Norse theme. The graphics will definitely impress you. And what's more. It is optimized for mobile devices.
The universe of the Age of Asgard is not completely straight. You have trolls, Vikings and more Nordic characters. It reeks of the Scandinavian origins of Yggdrasil.
The Dual Reels Are Waiting For Your Stakes
The volatility of this game is medium and the RTP percentage is 96.3%. This game is completely fair and has been tested by testing labs and has correct licenses.
You have 40 paylines on five reels. The prize per spin is 0.20, that is 0.05 per line. So with a max bet of 200.00, you can bet 5.00 on each payline.
This game is standard in some ways. When there are more than two matching symbols across a line, left to right, you get a reward. But the unusual thing is playing two sets of reels, one above the other.
Each set of five reel and 20 line sets has different symbols. On the first set, you will see the gods of Norse mythology. The second set is full on frost Giants, demons and dragons.
The Wild Norse Legends are Ready to Meet You
You can get more wins with two powerful wood symbols. On the upper set of the reels, you will see the female Thor. On the lower set, you will see a demonic dog appear.
Dual Reels Give You Dual Free Games
If you land the wilds on both sets of the reels, you will see fire engulf the wild symbols. As a result of this, you will see four smaller wilds that appear on random places.
You have three places that a free spin symbol can appear on any of the sets of reels. You get ten free symbols with these free spins. Evil or good takes over as the sets of reels expand over each other and so you now have one 40 line game. The only symbols that would appear would be the triggering symbols.
If six Ragnarok free spin Symbols appears at once, the two sets of reels will merge again and give you 20 bonus games. But only the symbols with high value will be active. When they appear, wild symbols clash and fight each other.
You have one last surprise. If you get five free spins symbols, a randomizer symbol will update free games to the Ragnarok spins or give you an instant reward of 1,000 coins.
Top Yggdrasil Online Slots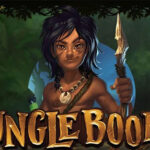 Jungle Books Slot Review: A Wild Adventure with Yggdrasil Gaming   Jungle Books slot guide is here for you to let you know everything about this slot. After that, you…