Arcadem Casinos
Arcadem is a new player in the world of casinos. It's a developer with lots of features than you can imagine – even more than many older developers.
Arcadem is a relatively new provider, having been created in 2020, but they have all of the necessary resources to provide some fantastic games that casinos throughout the world will enjoy. They are based in Malta, which provides them with access to many other top developers as well as the opportunity to form valuable relationships.
It will be fascinating to see how they develop a larger brand as they grow. Their initial game has already been refined and is entertaining to play. This is a brand to keep an eye on whether they can continue to create and extend the existing library of Arcadem slots games.
Graphics of exceptional quality and detail:
The Arcadem website is the first sign that this would be a high-end brand. They have some Arcadem slots demos to enable newcomers to the company to learn about their games. Meanwhile, the overall style of the site makes it simple to navigate.
They base their firm on Einstein's belief that "Creativity is intelligence having fun," as evidenced by their website and gamer design. Only one of the planned Arcadem slot machines is already operational. This is a fantastic use of cyberpunk motifs.
Anyone familiar with the genre will recognise it right away, and it offers a fantastic example for what this provider could accomplish in the future.
Embark on a journey inside the world of the Samurai.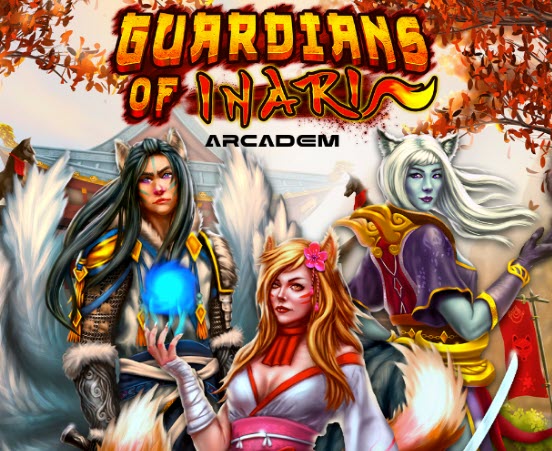 Though Arcadem is working on a number of online slots, the Neon Samurai Kawa slot is the only one that has been released so far. This is a lovely 5-reel game that is ideal for a brand's first outing.
First and foremost, there are the symbols. Even the lower-paying symbols, such as 10 and Q, have been lavishly painted, and this degree of attention to detail will appeal to the top online casinos.
The decision to develop a cyberpunk game is also intriguing. For their first game, many brands opt for something more traditional, such as a pirate-themed or Irish-themed game. It's a risky move for the first of the online Arcadem slots to fit into a niche genre.
It helps to demonstrate the level of passion that goes into each and every project.
The Neon Kawa slot's bonus features are rather typical – free spins, sticky wilds, and a gamble game, for example – but that doesn't mean they aren't well-designed. Overall, this is a fantastic slot machine. If the other Arcadem games are half as good as this, the company will be a huge success.
Well-Positioned for Networking
Arcadem hasn't had the chance to strike out and build some of the crucial industry relationships that are so important in a brand's early public growth as a newer company. Our specialists, on the other hand, have no understanding of what is going on behind the scenes.
What we do know is that Arcadem's founders have extensive knowledge and experience from previous work in the iGaming business. We'd love to see a huge partnership with another developer, even if they haven't said anything yet. Games like these take advantage of both firms' expertise to create something truly unique.
It may be a truly unusual game if Arcadem's game designers collaborated on a slot with a company that specializes in innovative gaming engines like megaways. Any such announcements will undoubtedly be closely monitored by our specialists.
Maintaining the Priority of Mobile Gaming
One thing to keep in mind regarding Arcadem slots is that they are all mobile-friendly and will continue to be so in the future. This slot producer places a premium on their games' ability to be played on a variety of platforms.
Some players choose to play on their cellphones in this day and age, while others prefer to play on a laptop or desktop. Because it's impossible to predict how a player will wish to access a game, having this infrastructure in place to assist them is critical.
The owners are casting a wide net so that as many players as possible can test their games by ensuring that all Arcadem slots online can be played on any device. This is a good decision for a young brand like this.
A Brand With Great Potential
Despite the fact that Arcadem has only produced one game to date, our experts are confident that they will be able to catapult themselves ahead to become a well-known and recognised slots developer. So far, they've only released one game, but it's fantastic and gives you a good idea of what they're capable of as a company. With additional games on the way, we can only hope they can maintain the high standard they've set for themselves. Take a look at what they have to offer right now!