Balloonies Slot Machine Review (IGT) Real Money Slots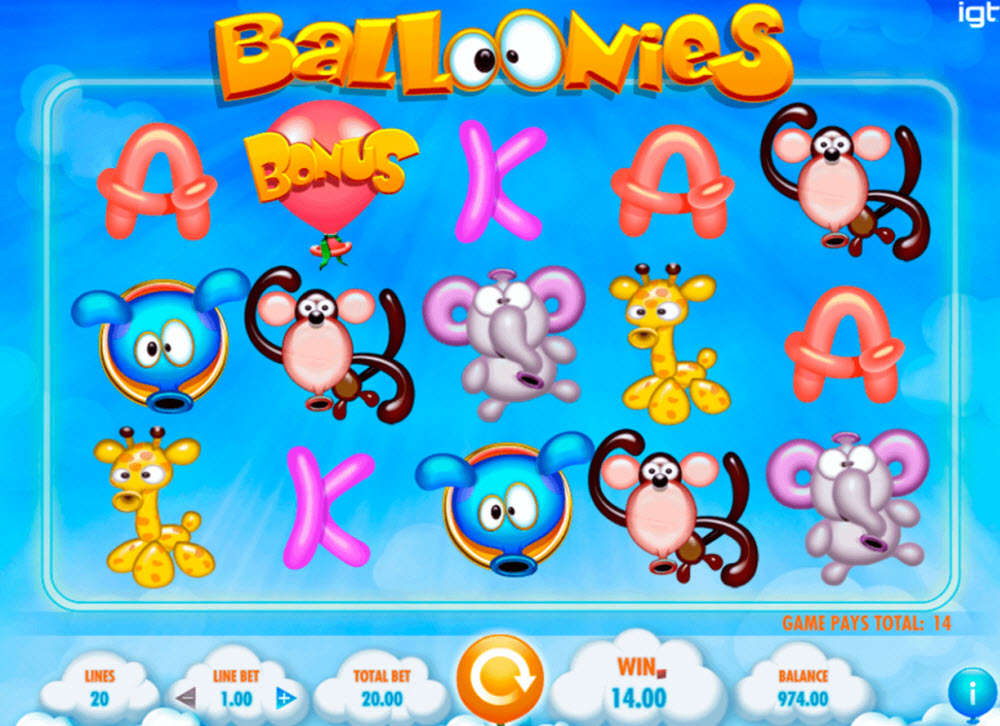 Balloon animals are great birthday bonus, no doubt. This is because they award amazing bonus games. Balloonies is an online slot game that provides this. It is a game of fun where you can get great rewards by just meeting animals such as giraffes, elephants, and monkeys. In fact, the bonus games are even more interesting with animals like wild hedgehog, Pick me Bonus Balloons, Balloon Star Multipliers, and Floating Reels.
Also, there are several line-bets that can be played. The Balloonies is best enjoyed on your iPad or tablet with exciting features that brings fun.
The Animals and You
There's a baby Giraffe called "Gerry" It is a balloonie that is very cute and has a long neck that can win you prizes, although, you need to be careful and be aware of Henry, the hedgehog who might anytime go wild. His prickles are very sharp and can—in no time—pop your other balloonies.
Balloonie Bonuses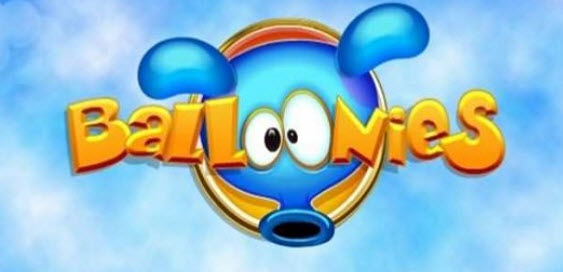 Right from the moment you spot your first balloonies, you can begin to win prizes and bonuses. In fact, the entertainer that makes them might bring up a couple of letter balloonies to warm-up. Gerry the giraffe, Ernie the elephant and Mia the monkey can make you win up to 300, 400 and 500 times respectively from your original bet.
Oftentimes, Henry the wild hedgehog might occur twice, thrice and fourth on reels and when this happens, he might pop other balloonies. Although, that would successfully bring more winning pay-lines for the balloonies. Star balloonies might also be part of the winning pay-lines which makes the reward get multiplied between 2–5times. Nonetheless, lines might have up to 3 stars after which the added multipliers are used to multiple your reward. If you find 3 bonus symbols, you'll immediately get 40 times your initial bet where you'll be afforded the chance to select 3 balloons of choice. Any one you choose will show the number of free spins you've won. Every lines that are winning also activates the Floating Reels feature. Anytime a win is documented, every symbol will be taken away and renewed with newer ones that floats up filling the empty reels. This continues until all the winning symbols have been fully replaced.
Differences makes Life Beautiful
Exactly like we have many balloonies that you can choose from, there are also a couple of line bets to select from. Every players are guaranteed the opportunity to enjoy 20 set pay-lines where you can decide to stake bets from 1–1000 coins on individual line. The minimum bet this can accommodate is 20 coins per spin—which is very perfect for low-limit slot players. The maximum bet it can accept is 20,000 coins per spin.
Final Thoughts
The balloonies Slot Machine is fantastic and so there's absolutely nothing not to like in the combination of balloonies and exceptional bonus. With this, there's no doubt you would soon be in the high-clouds.
IGT Casinos