Slot Machine Online Tips
Slot machine gaming offered by most gaming venues, whether online or traditional, is a very popular pastime these days. This is probably because slot machines do not require players to invest valuable time to master any complex playing strategies. You can just arrive, pull the handle and start experiencing the gambling adventure. It's as simple as that!
However, if there are no specific rules to slot machine play, what course of action should you take in order to leave the casino with some money in your pocket? Well, this is an excellent question which eventually turned out as somewhat difficult to answer. Slot machines are not called "one-armed bandits" for nothing, right? To save you the effort of searching the Internet for the winning slot machine rules (as there are none, believe us), we bring you the following playing tips which just might bring you one step closer to slots victory:
1. Money management.
Slot machines have this special trait of making players lose awareness to time. You can sometimes become so caught up in the game that you just forget how much money and time you've already invested in it. Don't let it happen to you. Set a certain loss limit and stick to it. Discipline is the key to success.
2. Look for best paying slots.
It is best that you find machines that typically pay out between 95%-99%. These are mostly machines of one dollar and higher. According to statistics, these machines are looser and boast the highest payout percentage. Although nothing is guaranteed when it comes to slots, it is still worth a try.
3. Knowledge definitely equals power.
Before you start playing the machines try to find out as much as you can about them. Details like payback percentage and winning probabilities are of utmost importance and should influence your decision whether or not you will the play a certain slot machine. Never ignore the fine print!
4. Lose the 'losing' machines.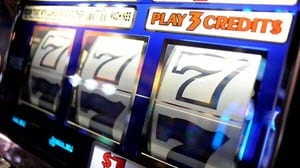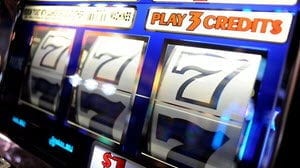 What we mean to say is that you should set a certain limit for the number of losses you can take before switching machines. As you've probably figured out, slots don't involve skills but pure luck. If you believe that a certain machine brings you no luck, move to the next one. Maybe Lady Luck is waiting for you just there.
5. Once you win…
Don't go anywhere and don't touch anything. If you want to collect the jackpot, just stay where you are and wait for a casino employee to come to you and witness that your win is kosher. The casino would only pay out if it's absolutely sure that there is no tricking involved! And, you don't want to risk that, right?
Use our tips to your benefit and enjoy slot machines whenever you have the time. Good Luck!