Bet2Tech Online Casinos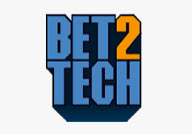 Bet2Tech is a software provider that has a diverse range of gambling solutions. They provide high-quality games that will surely satisfy your needs.
Bet2Tech was founded in 2018 as a tiny iGaming game developer. The quality of this boutique developer's offerings, which include a variety of unique games that can be played at a number of online casinos, will astound players. Their games are available for both desktop and mobile devices, and they look great on both.
There isn't much information available about Bet2Tech, but they do have a well-designed website that showcases their games. Lu Ban, Monkey Bar, Fruit Strike: Drive Wild, Fruit Strike Extra 6, Fruit Strike: Hot Staxx, 100 Monkeys, Fishing Weekend, Aliens Attack, Fruit Strike: 20 Multi Win, Candy Mix, and others are among the titles they have made.
The company continues to release new titles on a regular basis, which can be found at certain online casinos. Each game has a distinct and interesting topic. They're engaging and entertaining to play, with vibrant graphics and fluid gameplay. Bet2Tech has put a lot of effort into creating and developing the games in its portfolio, and gamers should have a great time playing them.
One of the best features of Bet2Tech games is that each one has a regular control bar, so you don't have to learn a bunch of unique controls to play them. Each game also includes a number of bonus games and special symbols.
You may have to look around a little to find casinos that offer Bet2Tech games, but once you do, you should have a good time.
Bet2Tech Online Casinos