Mount Magmas Slot by Push Gaming: Guide and Free Play Casinos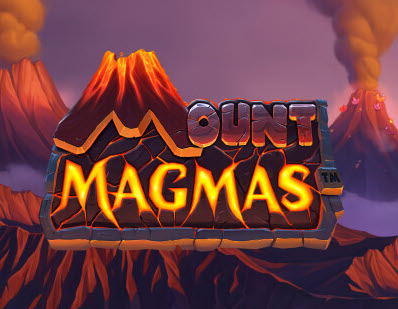 Mount Magmas Slot is one developed by Push Gaming with Return to Players of either 96.50%, 95.26%, 94.01%, or 88.06%. Check out this guide and play the demo for free and play in the casinos for real money.
Slot Profile
The name of the slot is Mount Magmas Slot Profile and it was released in February 2022. The game provider is Push Gaming and the slot type is video. There are no megaways available but there is a progressive Jackpot. The slot has 20 paylines/ways and 5 reels. The RTP ranges are 88.06 percent, 94.01 percent, 95.26 percent, and 96.50 percent. The maximum payout is 50,000 times and the betting range is from 0.10 to 100.00 USD/ EUR.
When it comes to game creation, Push Gaming takes its time, which I think is a positive thing based on our previous encounters with their material. They are known for producing high-quality slot machines with a focus on quality over quantity, and Mount Magmas is one of their most well-known titles. This is a volcano-themed slot, so there will be plenty of lava and danger, but there will also be some fascinating features and attractive graphics.
Mount Magmas slot has 5×3 reels and just 20 active lines, but it pays out exceptionally high, with a single round paying up to 50,000 times the bet. Of course, it is quite volatile, but it also has a high RTP of 96.50 percent. The wild, magma rocks and a Volcano bonus game that can lead to Magma Spins and picking features that could deliver the jackpot are among the features that were utilized.
Prizes and Betting
After you have decided on a wager, you may get started right away. The smallest amount that can be wagered is 0.20 USD, and the maximum amount that can be wagered is 100 USD. In any case, there will be 20 active lines.
Using the slot's features, such as the picking bonus, you can potentially win up to 50,000 times your stake. They never said it would be simple, and given the extreme volatility of the game, just a few, if any, will be able to make it there. Additionally, Mount Magmas provides two progressive jackpots. One is the Mega Jackpot, which starts at 50,000 USD and is guaranteed to pay every day, and the other is the Daily Jackpot, which pays every day.
Still, as risky as it may be for most players, this is a slot machine with a long-term Return to Player of 96.50 percent, which is far higher than the industry average.
Features of Mount Magmas Slot
The Wild logo is the simplest of all the features to use as a substitute. All you need is for it to land where it's needed for it to participate in a combination. It helps when it can, but it does not guarantee anything because the regular principles for forming combinations still apply.
The Volcano feature is what you're after at Mount Magmas. You arrive by accident, during a round in which a Magma Rock appears on the reels. It then goes into the volcano, which may or may not provide you with the feature, but it is not assured.
In the best-case scenario, the Magma Spin determines how much you can win from the bonus game. It determines the jackpot amount, but it is not yours yet; you must earn it. It might be a cash prize of up to 20,000 times the stake, or it could be one of the progressive jackpots acting as the ultimate target. The Volcano bonus is now available, and it's a tile-picking function that allows you to proceed to the next level by selecting from a variety of various tiles (you go up, and try to reach the top rows, where the best prizes are). The awards can vary dramatically, paying anything from 1 to 20,000 times the stake. Some symbols will pay you, while others will move you to the next pick row.
Design & Theme
Mount Magmas is a fairly standard subject, focusing on the idea of an erupting volcano and its lava rivers, and it offers pretty much what you would expect in terms of design. We have seen quite a few of them over the years, and I am afraid Mount Magmas is not one of the better ones. The choice of symbols is uninteresting, with smaller or larger clusters of rocks and diamonds being chosen. Don't get me wrong, it is a modern design, but I just can't get enthused about rocks and crystals.
Conclusion
If you are searching for a game that will satisfy a seasoned player, Mount Magmas is the way to go, with large prizes that match the increased danger. It's not for casual gamers, and it won't provide you with a compelling plot to accompany its features.
Advantages
This slot game is well-liked by players
The maximum wager per spin is 100 USD /EUR.
Chip slot. Start with a minimum bet of ten cents every spin. There are plenty of lucrative options for high rollers.
There's a chance to win big – 50000 times
Disadvantages
The casino can choose from the following percentages to return to the player: 88.06|94.01|95.26|96.50
Most Commonly Asked Questions
What is the RTP of Mount Magmas' slot machine?
Return to Player choices for Mount Magmas is 88.06 percent, 94.01 percent, 95.26 percent, and 96.50 percent.
What are some of the slot's important features?
This is a Push Gaming slot with five reels and twenty chances to win. You can bet anywhere from 0.10 USD/ EUR and 100 USD/ EUR every spin. Up to 50,000 times, your stake can be won. The progressive jackpot at Mount Magmas can change your life!
Where can I get a free copy of Mount Magmas?
Our team has compiled a list of online casinos that provide Push Gaming slot machines. Mount Magmas slot is available at the leading Push Gaming casinos. Choose one of the recommended online casinos from the list below and click the "Play Now" button. Any casino will require you to create an account, but any casino will allow you to play Mount Magmas for free without doing so.
Is it possible to play Mount Magmas on my phone or tablet?
Yes, it is built with HTML5 and is completely mobile-friendly!
Push Gaming Casinos