Online Casino PaySafeCard – A Digital Gambler's Best Friend
Digital gambling has become a booming industry in the last few years. Part of this is due to clarification of gambling laws and regulations, but another reason is because users have found out safe and secure ways to transfer their funds to and from online casinos! What are these safe and secure methods?
The Answer: pre-paid cards, e-wallets, and digital banking solutions.
These middle men of the financial world allow you to pre-pay or link accounts to their services, then you use their services to transfer funds to casinos. Your information is never shared to the casinos themselves. Of these options, one of the most popular and well-secured is PaySafeCard. Today, we will take a look at this service and its use in the digital gambling industry.
Why you Should use PaySafeCard – A Quick List:
Safe and secure online payments
Instant deposits
Can be used at many stores and casinos
Separate expenses to keep casino funds independent.
Use a 16-digit pin to ensure privacy and security
PaySafeCard – An Extended Look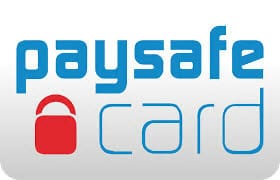 PaySafeCard is an incredibly popular digital banking option. It is accepted by over 3,500 websites, which includes some of your favorite digital casinos. You can find if your casino of choice allows PaySafeCard by looking in their terms and services, or simply examining the listed options in the deposit or withdrawal portions of the casino's website.
Many players like the convenience of PaySafeCard, but everyone can enjoy the digital security, anonymity, and freedom provided through their coded transaction method. PaySafeCard users can keep track of transactions and balances easily through their website, just like a bank account. There is also easy management of deposited and transferred funds so you can use your PaySafeCard for both online gambling and other household needs, while keeping those funds separate.
Here are some additional benefits to using PaySafeCard:
Keep your casino funds and records from the eyes of your credit or debit card company. Credit card companies have a lot of criteria for users of their services. Some companies have been known to deny credit card applications due to the use of previous cards for online gambling sessions.
Pre-loaded card purchases help you prevent overspending at casinos. When you play at physical casinos there is a tendency to overspend. Even with digital casinos, if you link your casino account directly to your bank account you might make bad decisions in the heat of game play. With a pre-loaded card, you have to purchase a new card when the money is spent, which gives you time to assess your playing limits and whether you actually want to spend more money. Additionally, since it is a prepaid card, there are no overdraft possibilities or fees.
PaySafeCards are easy to purchase. Unlike signing up for a banking account or getting approved for a credit card, getting a PaySafeCard is extremely easy.
How to Purchase a Paysafe Card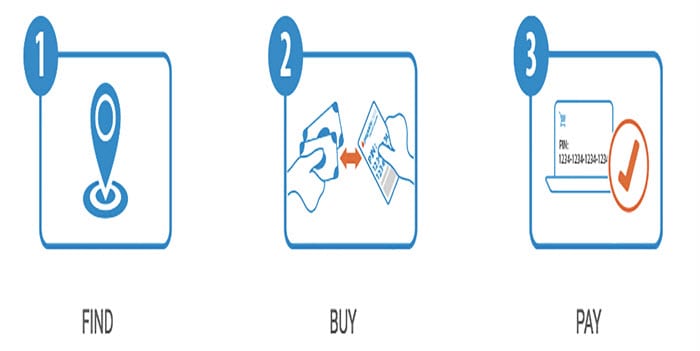 PaySafeCards can be easily purchased by finding a local sales outlet. PaySafeCard's website allows you to locate an outlet with a map searching feature. There are outlets available in over 50 countries! Choose your country, enter your local information in the search bar, and find an outlet location! PaySafeCards can be purchased at many locations including gas stations, financial offices, markets, and more.
PaySafeCard Mobile App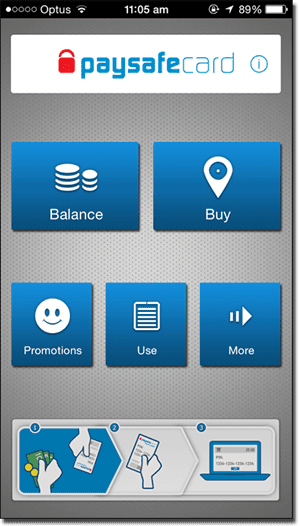 The PaySafeCard mobile app makes using their services for all your prepaid card uses easy, convenient, and enjoyable. You can get the app through the Apple and IOS marketplaces, as well as Android's Google Play store.
Once you have the app you can create and log in to your account to keep track of the funds available on your cards as well as a list of recent transactions, which is an amenity that is not often found with pre-paid card options. Enjoy the perks of a credit card with the security of a pre-paid!
If you are using an Apple or Google Device, like a smartwatch, you can even locate the nearest PaySafeCard retailer. The App gives you access to promotions, events, competitions, and much more interesting and fun content.
PaySafeCard – Customer Service
PaySafeCard has a help and FAQ page on their website, which can navigate you through your basic issues with the card. If you have any questions that cannot be answered through guided assistance, there is an email contact that might help you reach better solutions to more complex issues.
Digital Gambling with PaySafeCard is the Safest, Smartest, and Most Responsible way to Play!
If you are looking for the best way to allocate your gambling funds, stay safe while playing, and ensure your transactions aren't causing you massive overdraft and banking fees, PaySafeCard is the pre-paid option of your dreams. Check out their website today and find the closest location to purchase up one of the most popular and easy-to-use digital gambling funding options!
FAQ
Why should I use PaySafeCard?
PaySafeCard has a number of benefits. They are easily purchasable since they are sold in over 50 countries. They provide you with financial security and privacy. You can use them to budget wisely. They are accepted at a large number of online casinos.
Can anyone use PaySafeCard?
Yes! There are no restrictions to who can use PaySafeCard! If you can get to a vendor in your country, you can purchase and use a PaySafeCard.
Is PaySafeCard accepted at all casinos?
PaySafeCard has become an extremely well known, trusted, and respected form of payment, which is accepted at many institutions. Unfortunately, there are some casinos that won't accept PaySafeCard, but most reputable casinos will take PaySafeCard. You can find out if a casino accepts this form of payment by checking their terms and services.
What are my other options?
If you don't like the idea of having to physically purchase a pre-paid card, there are other options out there for you. In the way of e-wallets, you can always try Skrill, Neteller, or PayPal. If you want a more traditional form of payment you can use a bank card (debit card) or credit card like Visa or MasterCard. Some users also enjoy using bitcoin at online casinos.
Is my private information kept safe?
Yes! Since you purchase a PaySafeCard at a retailer and use an issued 16-digit code to make your payment, your details are never presented to any place at which you make a payment using your PaySafeCard. It is the ultimate form of payment security and anonymity.
Are there fees to use PaySafeCard?
PaySafeCard does not charge you any fees for the first year. After a year if there is any money left in your account there is a small monthly service fee. As far as the casinos you use, there is always a possibility that the casino itself might charge a fee, which will be written into their terms and services. However, it is important to note that most reputable casinos do not charge a fee for using pre-paid cards like PaySafeCard.
How do I get my casino winnings?
One of the only downsides of using PaySafeCard is that, as a pre-paid card, you will not be able to transfer your winnings back onto the card. If you'd like, you can have the casino transfer your winnings directly into your bank account. However, if you want a more secure method, you can use an e-wallet service to protect your identity. Services like Skrill, PayPal, Neteller and more can provide you with this service.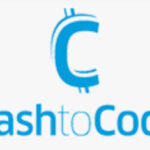 Best 10 CashtoCode Casinos This blog will comprehensively list the best CashToCode casinos. From there, it will be easy to decide which is the perfect fit for you. Check out…