Chang'e Goddess of the Moon Slot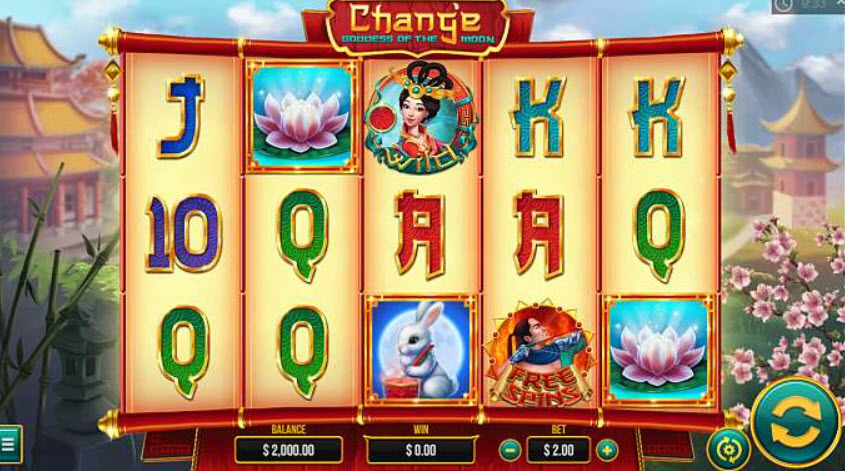 This game is based on a Chinese Goddess, Chang'e. She is one on the list of most revered Chinese Gods. In this game, she is sure to supply you with bountiful winnings.
Delve In
This game was developed by Pariplay, who is an online and mobile casino game developer. With this game, he adopted the traditional route of Chinese culture with Chang'e Goddess of the Moon Slot. Furthermore, he included symbols such as potion bottles, lotus flowers, white rabbits, and sets them against the Oriental style garden in springtime colors.
The game also comes with wild symbols that are locked and a theme that goes way beyond the borders of China. There, Chang's is popularly known as the Goddess of the Moon and they prove this by naming their space program after her.
According to legend, Chang's' husband had shut down nine out of the ten suns present in the sky using his bow and arrow. In return, he got the elixir of eternal life as a reward but refused to take it without her. When an attacker tried forcing Chang'e to drink of the elixir, she departed the land and went to live on the moon.
Features of Chang'e Goddess of the Moon Slots
The tumbling reels of this game are accompanied with soundtracks that suit its mechanical sound. In addition to the soundtrack, it comes in five reels with which symbols can be landed across and also carry out a bet on 20 pay lines.
This game offers players gambling services that can be played across several platforms both on mobile and on desktop. While playing, whenever a matching symbol lands on either one of the 20 pay lines and in a continuous sequence, there is a prize to be won.
Landing the play card symbols from 10 all through to A results in more regular wins. You get paid up to 200x the amount you staked per line with the lotus flower; however, there are other prizes to be won when the pie or the guitar appears across the line.
Once the symbol of Chang'e appears across a pay line, you win as much as 1,000x. she is a symbol that can act as everything excluding the archer. She also has the ability to make the task easier by appearing across the same places in five more spins. When this occurs, you are rewarded with a lot of wild symbols.
The Archer comes as a free spin symbol and helps to generate a bonus round. For every three Archers that start the game, you get between 10 to 20 extra spins. The higher the amount, the more extra spins you are rewarded with.
While playing, the format of the reel switches from 20 pay lines to a Ways-to-Win layout of 243. Once this is achieved, all you have to do is land symbols on sequential wheels starting from the left side in order to win a prize. You do not have to place them across a fixed pay line.
This game allows you to stake as little as 0.21 for each individual spin or increase the limit of your bets to 10.00. This makes it very adequate for most players although high rollers might not be pleased.
The stakes can be adjusted with the plus and minus buttons provided. There is an auto-bet button that allows the reels to spin for up to 50 times on their own.
However, when you reach your win and loss limits, there is no option for stopping the spins automatically.
Provides a Slot to Eclipse Others
In this awesome game, Pariplay has done a great job of adapting the Chinese culture into an online slot machine. In addition, the design is one that captures the theme perfectly and also offers a great game quality.
Players derive satisfaction in playing this game and it offers them even more fun with its design. There is a highlight called the sticky white symbol that turns up constantly. When she turns up, it is usually with two to three sticky wilds appearing on the reels all at once.
New wilds appear when one of these three has gone through a couple of spins. The 243 Ways-to-Win is another separate treat that has Chang'e appearing. Her appearance in this round makes it much easier for Chang'e to complete other winning lines.
Downsides to Chang'e Goddess of the Moon Video Slot Mode
While this game will provide so much fun for anyone who loved the Chinese culture, it comes with its own downsides.
One downside is the fact that there is no option to retrigger free spins for players. Asides this, it comes with a maximum wager of 10.00. In the real sense of things, this is quite small to work with.
Pariplay Slots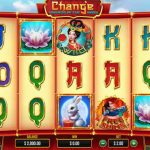 Chang'e Goddess of the Moon Slot This game is based on a Chinese Goddess, Chang'e. She is one on the list of most revered Chinese Gods. In this game, she…