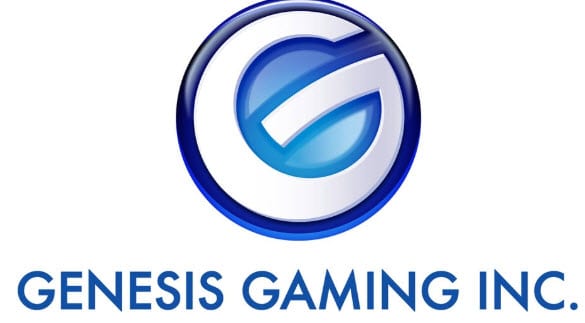 Genesis Casinos – Best Genesis Gaming Casino Software
Genesis Gaming is a versatile software developer that is all new to the industry. This fresh brand is not only a game developer providing titles for online and land based casinos the world over but they also create customized games for other software developers. Software developers like Microgaming, IGT, and Cryptologic are some of the big names in the iGaming industry that Genesis Gaming has collaborated with. So with that said, you can bet that this all new brand is far from being unsophisticated. They have definitely proven themselves with their track record so far. Plus, their titles can be found on some of the best casinos worldwide, both online and landbased.
Genesis Gaming 7 step guide
Genesis Gaming is intent on crafting games that would exceed expectations. They are committed to only releasing the best video slots in the industry. Thus, they have come up with a 7 step guide that they follow religiously to make sure that each and every title that comes out from their creative lab is a game that would surpass their strict standards of quality. This 7 step guide can be found on their website for punters around the world to check out. This guide has made sure that every game the brand releases adhere to standards of fairness and reliability. So every time punters play a Genesis Gaming title, they can rest assured that the fairness of each game has been verified.
Casinos powered by Genesis Gaming
The folks over at Genesis Gaming has also made sure to partner with casinos the world over that have outstanding reputation when it comes to the safety and security of their players. Casinos like Spin Casino Ruby Fortune, and Gaming Club that has excellent track record in the industry are some of the brands that Genesis Gaming works with. These casinos are well trusted by punters around the world to bring in quality entertainment every time punters step into their virtual doors. These casinos offer generous welcome bonuses to attract newcomers. And they also offer regular bonuses and promos for patrons who love to keep coming back. Needless to say, these casinos know what they are doing. And they are doing things right.
How Genesis Gaming got its start
In 2008, the casino capital of the world, Las Vegas gave birth to the brand we have come to know as Genesis Gaming. From there, they have expanded northward. And in 2013, a Genesis Gaming office in Vancouver was birthed. The Vancouver office of Genesis Gaming is made up of a team specializing in the technical advancement of the gaming technologies of the Genesis Gaming titles. In the present, the brand now have opened another office in Europe located in London, England.
2013 also saw the brand's release of the first game coming out of the Genesis Gaming brand compatible with Microgaming's Quickfire platform. This was followed months later with the release of titles like Disco Fright Night, Journey of the Sun, Royal Roller, and Sugar Doggie, a game created for the 888.com platform which became one of Genesis Gaming's most sought after title so far. Path of the Wizard, Taboo Spells, Gothic, Yggdrasil: Tree of Life, Maritime Maidens, and Orc's Battle were also Genesis Gaming titles that saw their release in the second half of 2013. These games became extremely popular right after their release and were the reason why 2013 was an extremely successful year for Genesis Gaming.
To date, Genesis Gaming has 80 titles in their gaming collection. These titles can be found powering up some of the best casinos worldwide. These games are well known for their top notch visuals. Genesis Gaming titles are always exceptional when it comes to its graphics and illustration design. The creative team over at Genesis Gaming has earned a reputation for outstanding visuals of the titles they release.
The soundtrack of each and every title is also superb. Punters have come to love Genesis Gaming titles also for the humorous and wacky themes that are just quirky, to say the least. The brand is well known for games that are amusingly odd in an adorable way. The brand's games also include special features that punters the world over love. The bonuses are not bad too. Most of the Genesis Gaming titles are built with 243 ways to win. These games also boast of smooth interfaces and of delivering a high quality gaming experience every time.