Santa's Gift Slot By Endorphina – Our Review & Analysis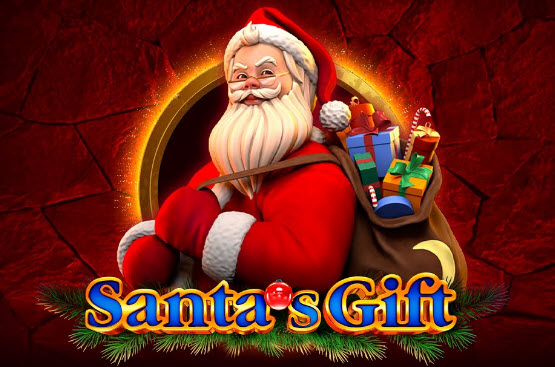 Are you looking for a festive and fun online slot game? Check out our review of Santa's Gift! With holiday-themed symbols and big wins, this game will surely put you in the holiday spirit. Play now and see if Santa's gift will come your way!
Santa's Gift is a new online slot game from a top developer. Released on December 8, 2022, it's already famous for its exciting gameplay and beautiful graphics. Want to try before you buy? Our site lets you play for free in "test mode" without an account. Stats-wise, the max win is x, and the RTP is %.
It's a neutral math model, meaning big swings and excitement. You'll enjoy Santa's Gift if you like a mix of classical and new mechanics. Bonus features like wilds and scatters add even more fun. Give it a spin and see if Santa's got a gift for you.
Christmas Gifts Bonuses
At least six GIFT symbols activate the CHRISTMAS GIFTS Bonus Game on the reels. In the Bonus Round, the standard reels become a 5×3 grid with gift wrap and the PINE CONE icons. GIFT symbols that land on the reel set lock in place. The CONE symbols make the reels spin. Every green-wrapped gift has a potential payout equal to the wager times a certain number (X1–X16: 1, 2, 3, 4, 5, 6, 7, 8, 9, 10, 12, 14, and 16). Yellow-wrapped gifts award extra prizes, including Large, M, and Small Christmas Stockings (worth 150X, 50X, and 20X of the total bets, respectively).
The bonus round starts with three tries and resets the attempt number whenever GIFTS symbols land. Play till you have no more chances, or fill the reels with GIFTS symbols. If you get 15 gift icons, you'll get an XL stocking worth 5,000 times your wager. You can only play the bonus game per feature with the exact stakes as the base game.
Wilds
Wilds can take the place of any other icon except SCATTER and GIFT. They appear stacked in both the main game and bonuses. If you hit a STACKED WILD on the reels, you've got choices – the whole symbol, the beginning, or the end of the sequence.
Free Games
Three scatters on reels 2, 3, and 4 equal eight free games. Only WILD, SCATTER, and GIFTS are included in these rounds. The same bet can win them again.
FAQs
What's the best Santa's Gift casino?
When investing in online gambling, go for a licensed operator with a solid track record and top-notch offerings. During testing, any gaming site or casino like our website will do. But the best choice depends on the specifics of each case.
Is Santa's Gift mobile-ready?
Bettors may use any mobile device to play this game.
Need some luck? This game is all about random outcomes. Check the payout schedule for prizes. Good luck!
Can I enjoy this game for free?
You can try Santa's Gift for free on any Endorphina casino site. Just remember to gamble responsibly and read the terms.
Does Santa's Gift pay real money?
Wanna play Santa's Gift and win real prizes? Just open a player account at a casino, and you're ready.