Silk Road Slot Review: A Journey Through Bonuses, Gameplay, & Winning Secrets!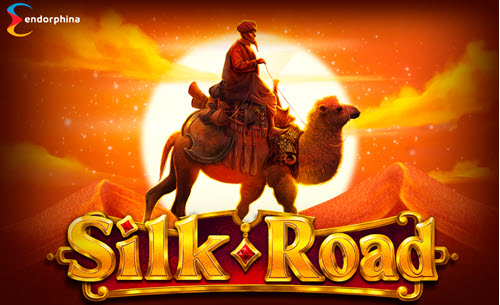 The Silk Road slot from Endorphina Games offers a historical journey along the famed ancient trade route. Packed with bonus features, stunning graphics, and an immersive soundtrack, this game brings the riches and intrigue of the Silk Road to life.
This review will take you through everything you need about gameplay, bonuses, winning strategies, visuals, and audio to help you strike it rich on this legendary road. Ready to travel through time and try your luck on the Silk Road? Let's begin the adventure!
The Legend of the Silk Road
The Silk Road was an extensive ancient network of trade routes from 130 BCE to 1453 CE. It connected East Asia and the Mediterranean, facilitating goods, ideas, and cultural exchanges. The Silk Road slot beautifully incorporates elements of this history into its design.
Symbols include camels, caravans, spices, silk, and precious treasures. The graphics and music evoke the feeling of traveling along this historic route. As you spin the reels, you'll encounter symbols from the ancient world.
Gameplay: Spin to Win on This Historic Highway
The Silk Road slot has 5 reels, 3 rows, and 10 paylines, along with a 96.04% RTP. The gameplay perfectly balances simplicity and engaging features to create an entertaining experience.
When you spin the reels, symbols include traditional playing card suits from 9 to Ace and thematically appropriate icons like camels, merchants carrying wares, chests bursting with gold coins, fragrant spices, ornate daggers, and lush oasis scenes. The lower-paying card symbols offer frequent hits, while the higher-paying themed ones unlock bigger payouts when landing in winning combinations across paylines.
With bets starting at just 0.01 credits, the game accommodates all sizes of caravans heading out on the journey down this ancient highway. Plus, with an RTP of 96.04%, the odds are in your favor for encountering generous payouts, especially if you take some time to adopt strategic wagering.
Landing 3 to 5 matching symbols from left to right on consecutive reels triggers charmingly animated prize payouts. But this slot comes alive when you unlock the special features! As you may have guessed, this is where the potential for huge wins lies.
The gameplay has something for all players: accessibility for the more casual slot fan or novice caravan rider with lower betting options and simple mechanics mixed seamlessly with the enticing tease of hitting bonus rounds and unlocking extra chances for big wins. Whether you're a steady, low-rolling slot player or a high-stakes thrill seeker, the Silk Road gameplay offers something exciting.
So come along for the ride – spin the reels of the Silk Road slot for an entertaining journey down this famous highway of antiquity. Match symbols and tread carefully to avoid hazards as you aim for glorious payouts!
Bonus Features: Unlock Extra Chances to Score Big Wins
The Silk Road slot offers an exciting free-spins bonus round. When the merchant and bazaar symbols land on reels 1 and 5 simultaneously, 10 free spins are triggered. Now the merchant symbol becomes a walking wild, moving one reel to the right on each spin and substituting for other symbols to enable wins. When the walking wild merchant lands on chests of coins, you win extra prizes up to 50 times your bet size. But watch out, landing on a sandstorm blows him off course, ending the feature.
With a chance to unlock re-triggerable free spins and a generous wild, the bonus round adds an extra layer of excitement. If you strategize well and get lucky with symbol placements, this is your chance to haul in the big wins.
Winning Tips & Strategies: Learn How to Master the Silk Road
To optimize your chances of winning on the Silk Road slot, here are some tips:
Take advantage of the walking wild's potential during the free spins round by aiming for chest symbols to appear next to the merchant.
Play all 10 paylines to increase the probability of landing your most sought-after symbol combinations.
Pace your betting style based on the medium volatility; smaller but more frequent hits keep you invested as you await those big bonus triggers.
Wager the maximum bet to optimize your returns from the generous 96.04% RTP.
Trust your instincts as you traverse this historic highway—the riches of the Silk Road await!
Sights & Sounds: An Audiovisual Feast for the Senses
As you spin the reels of the Silk Road, beautifully drawn symbols evoke imagery of the exotic treasures that once flowed along the real-life trade route: fragrant spices, bolts of patterned silk, shimmering gems, and more. Intricate background scenes depict caravans traveling across arid deserts and bustling bazaars.
To complement the visuals, melodic ethnic music fills the air, immersing you deep into the adventure. You can practically smell the desert air and hear merchants haggling as you bask in the smooth graphics and audio design. Both elements combine to make it feel like you're journeying through ancient worlds on the legendary Silk Road.
Conclusion: An Exotic Journey Through Time
The Silk Road online slot brings this famous ancient trade route to life through art, music, symbols, and gameplay. With a compelling historical theme, generous walking wild free spins, and stunning visual presentation, it provides an engaging gaming experience.
If you love history, adventure, and winning big, embark on this journey through time when you spin the reels of the Silk Road slot. You'll uncover amazing riches—if the trading gods smile upon you!