Online Slots Tournaments
Today, slot players looking for added excitement often gravitate to tournaments in search of interactive gambling that delivers a welcome element of competition. As a result, slots tournaments are becoming increasingly popular, leading more online casinos to offer them. Most people associate poker with tournaments, but slots tournaments are quickly becoming a regular offering as well.
Recommended Online Casinos – Slots Tournaments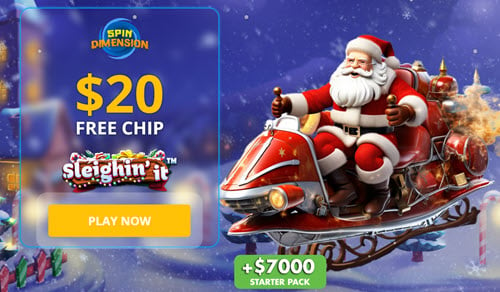 Sleighin It Slot – Get $20 Free Chip No Deposit Bonus! Get ready for festive fun with "Sleighin It" slot machine, welcoming USA players. Launched in November 2022 by BetSoft,...
What Are Online Slots Tournaments?
In an online slots tournament, the casino plays host. It chooses the machines and sets a time limit or allowable number of spins for each contest. To enter an online slots tournament, a player must buy in for the specified dollar amount. In exchange, they are given a pre-specified number of chips (credits) to use. Winners of the tournament usually get some type of additional prize above the amount they have won playing on the slot machines.
Rules for Online Slots Tournaments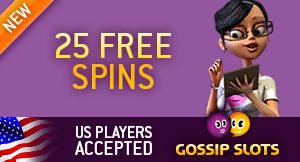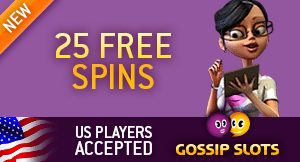 The rules for each tournament are set by the casino hosting the event. As a result, they often vary from one contest to the next, so no list of rules exists. However, each slots tournament generally has a preset objective determined prior to making it public. Two of the most popular objectives are:
• To see which player earns the highest monetary return on his game play
• To see which player can gamble the longest amount of time without running out of casino chips
Tournament Terminology
• Buy in Fee – The buy in fee refers to the amount of money that a player must provide in order to guarantee a spot in the tournament.
• Time Limit – The time limit is the amount of time that each player is given to play the game during the tournament if it is listed as a timed event.
>>Play at Gossip Slots Casino<<
Understanding How a Slots Tournament Operates
Typically, all slots tournaments operate in a similar manner. Players sign up, pay the buy-in fee if one exists, and get their turn to play once the event begins. One of the best features of a slots tournament is that your winnings are kept separately from your buy-in allotment of credits. You never lose them. A pre-arranged schedule of payouts is created for every slots tournament. Once the event has ended, the payouts are distributed according to this schedule. Obviously, the player who has the largest number of credits at the end of the slots tournament receives the biggest payout. The number of winners is determined by the online casino hosting the event as well as by the total number of participants.
Fees to Enter Slots Tournaments
The cost to enter a slots tournament depends on the specific event you are entering. The online casino hosting the event typically determines the buy-in fee if one exists. Some tournaments are hosted free of charge as a way of introducing players to the fun without having them make a financial commitment. It's a good way to draw players to that online casino in the future.
Reasons to Play in Slots Tournaments
• Slots tournaments allow players to interact while creating a exciting element of competition among the individuals entering the contest.
• Since slots are games of chance, you don't need any skills whatsoever to play.
• Playing in a tournament enhances the feeling that a player is actually gambling in a real casino. When you join an online slots tournament, you have an opportunity to meet other players.
• Slots tournaments provide an inexpensive way to have fun, since players typically lose only the money they use to "buy in" to the event. Some tournaments are even free.
• Every player has the same chances of losing or winning the tournament.
Finding Online Slots Tournaments
One of the simplest ways to find an online slots tournament is to visit a casino's home page. You may also want to check out current reviews and/or articles on slots tournaments to see if anything is listed. Some online casinos provide regular slots tournaments throughout the year.
Slots Tournament Tips
Tournaments can be time-intensive events. Get your rest the day before the tournament so that you have the energy to continue playing until the end of the event.
If you are playing in a timed event, the speed with which you play is going to have an impact on the likelihood that you come out at the top. Each spin increases your odds of winning, so you should play as quickly as possible to enhance your chances of hitting big.
When time is an element of the slots tournament, you need to avoid the temptation to check up on your winning combinations. You can see how much you have won during your break when it won't detract from your ability to play well.
Even free slots tournaments can offer prizes to the winners, so it is always a good idea to consider joining one. Not only can you have fun, but your may win some money while you are at it.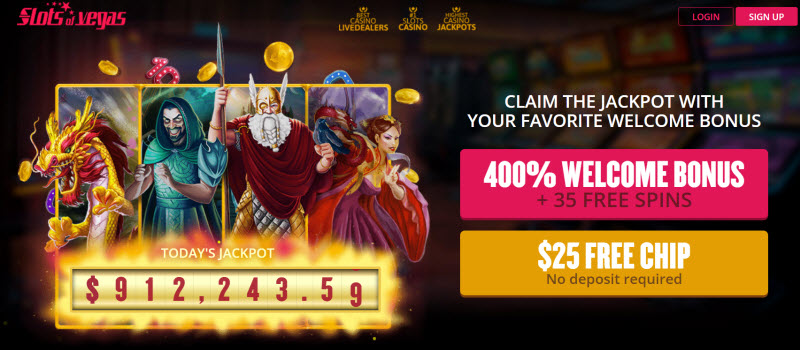 SLOT OF VEGAS NO DEPOSIT BONUS! Slots of Vegas Casino >Get $25 Free BONUS CODE : SOV25 How to get the bonus $25 No deposit : Use our link and...
---