Embark on an Epic Adventure with Brave Viking Slot – Play for Real Money and Win Big!
(75 Free Spins) in Brave Viking by BGaming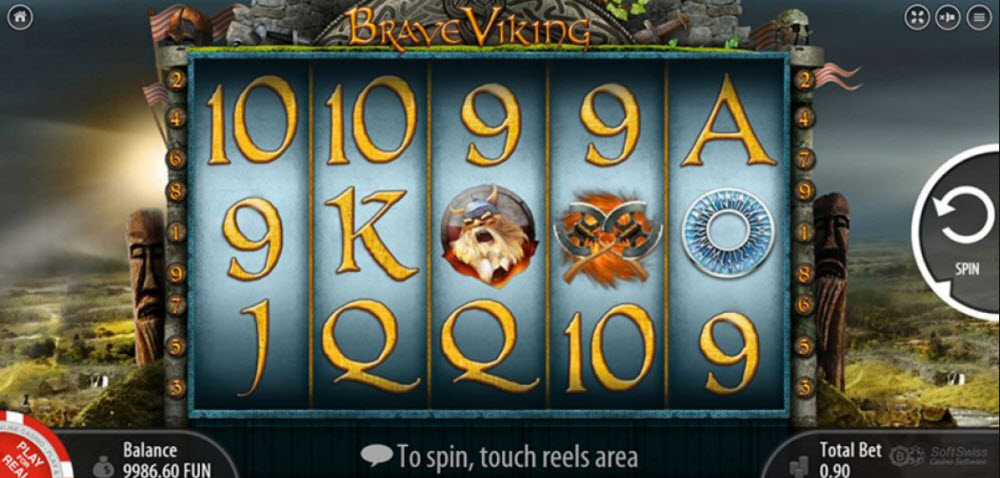 Are you ready to brave the wild and connect with that warrior side of you? If yes, then play the Brave Viking and win amazing rewards.
Best BGaming Casinos
Are you ready to go all the way across the ocean? This video slot known as Brave Viking is brought to you by BGAMING and it takes inspiration from the Nordic warriors and their rich culture.
A lot of slot games nowadays have Vikings as theme. This is because Vikings were known as very ruthless warriors. But they were also known for their navigation skills, braving the wild with their rudimentary weapons to sail the world. If you have some wild streak in you, then it would be time to play this game and reveal it.
But before you decide to go on the next adventure, you shouldn't forget to check out this review on Brave Viking so as to increase your winnings chances.
Oh Beautiful Scandinavia
The setting for Brave Viking is Northern Europe. This one with its harsh environs was a huge factor in how Viking culture played out.
You have harsh Nordic landscape in the background. There is a moss plain which seems interminable and this one features one or two stone structures. You have really dark clouds in the sky with shy sunbeams struggling to shine bright. The reels are smack dab in the middle of the screen and are flanked by stone pillars. These stone pillars are full of human features and runes. The visuals are definitely impressive. And the amount of detail is stunning.
There is a classic beat that keeps playing and it has its place in the whole Viking universe. You will definitely feel like you are part of that world.
Rules, Rules, Rules
There is nothing really complicated about the rules of Brave Viking. If you are a new player, it will not be hard for you to take to this game.
The gameplay is just as easy. You have nine paylines on five reels. This is actually compact when it comes to the world of video slots. Your line bet value is to be selected by you, going from 0.10 to 1 coin. You also have thw choice with the number of paylines you would love to activate. You can do this by clicking on the Menu button which you can find at the top right corner of the screen. The settings necessary for customization are all in that menu so you should not be shy to click on it and choose how you want your game to look like. Also, the colored tabs that are on each side of the reel will let you choose the number of paylines you want to play with. As soon as you are ready, click on the reels or on the spin button. You will see this one on the right side. You are paid from left to right when you get a winning combo on an active payline.
Something you might be interested in using is the Autospin feature. With this one, you can choose the number of times you want to bet without interruptions using a single bet value. You will see that feature in the menu button and when you click on it, you can just watch everything.
Now that gameplay is nothing strange to you, we could move on to see the reel symbols and why they are relevant.
Check Out the Menu
You have seven standard symbols in the Brave Viking but most of them have no relation to the biking world.
Actually, the fist five Symbols are cards and they go from 9 to Ace. The font is yellow and you will see these symbols more than any other.
The other symbols are a beautiful woman with red hair and a pair of Viking axes. They have more value than the card symbols but you won't see them as much as you would see the cards. But that is not all about the features that Brave Viking offers.
More Bonuses
There are three other symbols and these ones will bring a whole lot of excitement to your game.
The wild in this game is the Warrior. He replaces every symbol except the Scatter and when he does this, your line winnings are doubled.
The Scatter is the rune. If you get from 3 to 5 runes on your screen, you could get 5, 15 or 50 free spins.
At last, the Viking Ship is the bonus symbol. With two of this symbol, you get a bonus game activated and these one will ask you choose one ship out of three to bet on a ship race. If your ship is first, then your total stake gets a 100x multiplier. If your ship comes second, your multiplier goes down to 10. And if your ship is third, you get just a 1x multiplier.
Verdict
We love the simple and straightforward gameplay present in Brave Viking. We just feel that there could have many more symbols related to Vikings. We still urge you to give this game a try.
BGaming Online Slots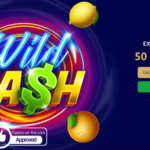 Katsubet Casino No Deposit Bonus – (50 Free Spins) KatsuBet Casino Merits The creator is established A wide array of games Multiple promos New casino with potentials Mobile optimized website…