Dragon Kingdom Slot Review – Pragmatic Play Slots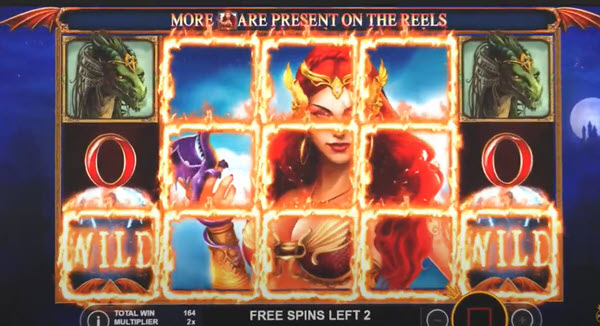 Dragon Kingdom Slot is an online slot game that was developed by Pragmatic Play. It is made up of five reels and twenty-five bet lines. The maximum amount players are required to stake is 2.50 credits, and the minimum amount is 0.01 credits.
Pragmatic Play is an online software developer that has developed another online slot game, and it is called the Dragon Kingdom. From the title of the game, you would have been able to deduce what the theme of the game will be and the primary character. It is made up of five wheels and twenty-five bet lines, although this might not be the first time of such a title being heard of in the gaming industry. If you are not a player that prefers challenging games, then the Dragon Kingdom is not for you because it is not that easy to play. Have you ever seen a dragon spit fire? Then prepare to see one when you play this game. Navigation is easy since all the icons and the necessary buttons you will need to appear large. There are a lot of amazing features present in the game, including scatters and wilds. With the scatter icons, you will be awarded free spins and a lot more. You will still have the chance to reactivate the session if you can land additional scatters when playing. This can go on as much as possible since it was not stated anywhere if it has limits. As stated above, this is not the only option you will have with the scatter icons. Also, five icons will be listed and displayed to you. In this case, you are expected to pick the packed icons you want to make as the winning icon and the number of multipliers you want. The game will have its volatility based on the decision you make. If you want more multipliers, then the volatility will also increase and vice versa.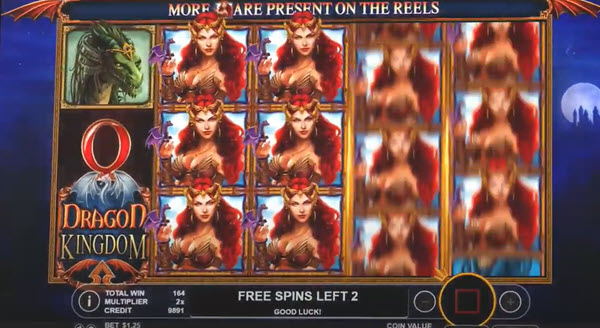 Pragmatic Play Casinos
Staking Options
With the way the Dragon Kingdom was formatted, players will have the two varieties of stakes with thе first one having decimal points and the second lacking decimal points. When you want to start playing, the first option you will be provided, one that lacks decimal points, can confuse players, thus making them believe that the amount they stake is less than what they are playing with. This implies that if you are playing with ten coins, a line will have 0.01, and your stake will be at two hundred and fifty. But that is not the case; the actual amount you are playing is 2.50 credits.
This is one of the downsides of the game because a lot of players will be confused, and they will need to start doing calculations to determine the actual amount they are playing with.
Payout of Dragon Kingdom
The denominations used for slot machines is not fixed. Some can be in terms of currencies like dollars, while others can be in terms of coins and credits. However, there is a way you can convert from one to another using the conversion rate. However, if you are not provided with a conversion rate, you can assume that the coins are synonymous to euros. This is not always right, but there are cases where it is so.
Therefore, the highest amount you can obtain from playing this game is one thousand coins. When coming up with this payout, the multipliers were ignored; consequently, the calculation is only based on the maximum amount you can obtain after staking the full amount.
Conclusion
Pragmatic Play is known for creating fantastic slot machines of high qualities designed beautifully with many bonus options. If you are a player looking to play games that cannot be easily come across in the gaming industry, you should try Dragon Kingdom Slot. You can download the game or play using the instant mode. It is compatible with mobile devices and computers. Both high rollers and low rollers are welcome to try out this fantastic slot game.
Pragmatic Play Slots