Big Hitter Slot Review – Online Big Hitter Slots Machine Real Money
The big hitter slot machine is a classic game which was released December, 2019. This slot machine has 3 reels, 3 paylines and 95% RTP with a betting range of 0.15 to 30. It has no progressive jackpot but it has a maximum jackpot of 30,000 and it's supported on mobile devices.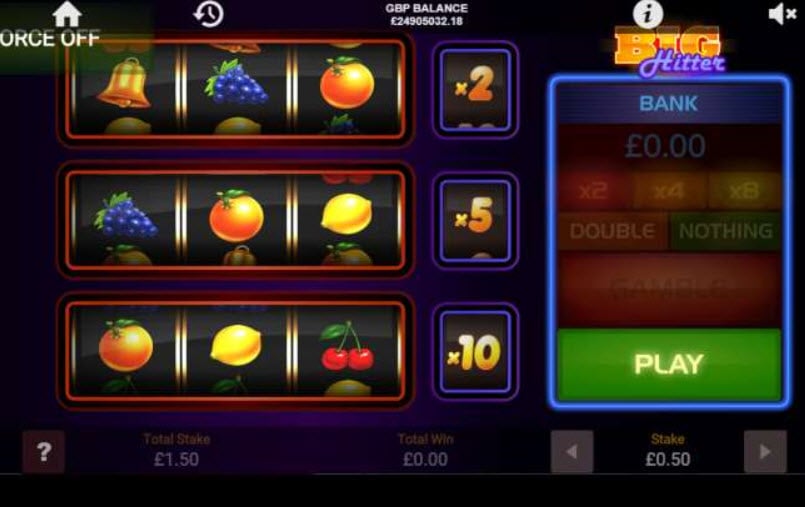 One of the present day classics games that developers are releasing these days is Big Hitter. This slot game is one in which developers are trying to incorporate modern features with classic graphics in order for it to be unique a little and give players rationale of checking it out. Therefore, we are looking at one of the slots from 1×2 Gaming, a fruit themed identity with a few uncommon choices, even though in the end it is still outstanding.
This game was designed in a way that it uses three sets of 3×1 reels and each real has its own active line so that you can obtain a total of three with a bet for each combinations of wins and returns up to 1000x, the slot shall pay up to $3000 on its own, up to a sum of $30,000 so far the biggest multipliers kicks at the appropriate period. The most disappointning thing about the game is that it has 95% RTP.
1×2 Gaming Casinos
Betting and Prizes
The bet is picked for each of the active lines which is then multiplied by three in order for the entire game area to be covered. You have a choice to stake between $0.05 & $10, you can only bet between $0.15 to $30 due to the presence of only 3 sets of reels. In order to have the best winning combinations, you must land the Bar symbol in all the 3 positions which is going to pay you 100 coins. You can win a prize up to 1000x at the round stake which sum up to $30,000 with the highest active multipliers at 10x.
There is another bet option which gives you the opportunity to get 2x at first, then 4x and lastly 8x as the real prize. Theoritically, if you choose to risk your chances of winnings, you can win up to $240,000 which is 8000x your stake. Another thing to be considered which is in favor of the game, is the pre-set 95 % of return to players which is small when compared with 96% average slot or better and this is good enough of a reason to stay away from Big Hitter.
Features of Big Hitter Slot
One feature of this game is its ability to offer bonus multiplier randomly for some of your winning spins. If this works for you, then you will have a multiplier of either 2x, 5x or 10x which will be applied to your win on that particular reel. This depends on how you are able to get the highest winning combinations of the slot but if otherwise you will get 100x at most for a combo. Absence of this, makes the game a bit disappointing when considering payouts.
Theme & Design
The design of this game is doesn't look real and it's not good looking. Although you can't see a setup with 3 sets of reels in a classic slot but the implementation makes the game theme look a bit simple. The quality of the design is at an average rate, neither are the symbols modern nor are they dated. The symbols chosen for Big Hitter includes; the Bar logo which serves as a trigger for jackpot, Bells, Cherries, Lemons, Oranges and Grapes.
Conclusion
The Big Hitter game is not really a true classic slot but it's somehow close to one with a small bit of potential, it has a simple conventional fruit theme, however it additionally introduces random multipliers for your wins. A few gamers would possibly want to check it out even though the RTP is small.
1×2 Gaming Online Slots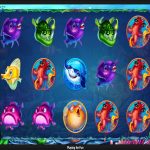 Under the Waves Slot Review – (1X2 Gaming): Full Game Guide Take a dive into the deep with Under the Waves from 1X2 Gaming! Learn more about this popular underwater-themed…