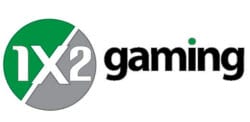 Founded in 2002, 1X2gaming is primarily known for virtual sports although they do have other game offerings such as slots, table games, fixed-odds arcade games, keno, and scratch card titles in their arsenal.
They are a subsidiary of UK based 1X2 Network which invented virtual football betting. So you can say that they have a pretty impressive track record in the industry.
1×2 Gaming Casinos. 10 Best 1×2 Gaming Online Casino
Their product offerings have raked in a whopping £800 million worth of bets so far. And their diverse set of titles have earned them partnerships with some of the biggest online casinos worldwide.
1X2gaming holds licenses from the UK and Alderney. Therefore, players the world over can rest assured that each and every session in a 1X2gaming title will be safe and secure. Your personal info will not be compromised in any way as these licensing bodies are some of the heavyweights in the industry.
One of the pros of 1X2gaming products is that each is designed to be readily integrable on existing platforms. So online casinos the world over can just easily add 1X2gaming titles into their existing lineup hassle-free.
The only downside to 1X2gaming products is that even until now, their releases are still flagging when it comes to the quality of their visuals. 1X2gaming products are very poorly crafted when it comes to their graphics which is very much disappointing as most other developers have already exceeded expectations in this area with their recent releases. Developers like NetEnt are among those that are truly excelling visuals-wise. And the creative team over at 1X2gaming could really use some help when it comes to that.
Below, we are taking a look at some 1X2gaming titles, some of which are yet to be released, others are already being rendered in online casinos worldwide.
Virtual Sports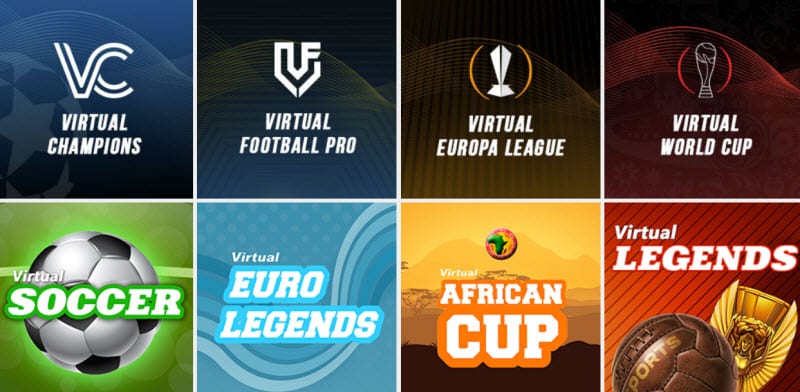 VIRTUAL CHAMPIONS
No more waiting till May for betting on your favorite club football team as Virtual Champions will let you do just that in minutes. In 40 minutes, you can choose from among 32 of the best teams there is and follow them from the group stages through the finals. You can expect to find all of the usual bettings connected to the tournament without the wait.
VIRTUAL SOCCER
Who needs to wait for the weekend when you can have access to your favorite football teams right in the comfort of your home whenever you want. Virtual Soccer gives you the ultimate experience of rooting for your team as this game gives you the excitement of a whole season in just an hour. From the English Premiership up to over 40 leagues the world over, you will have access to full fixture lists right from your desktop or mobiles.
Slots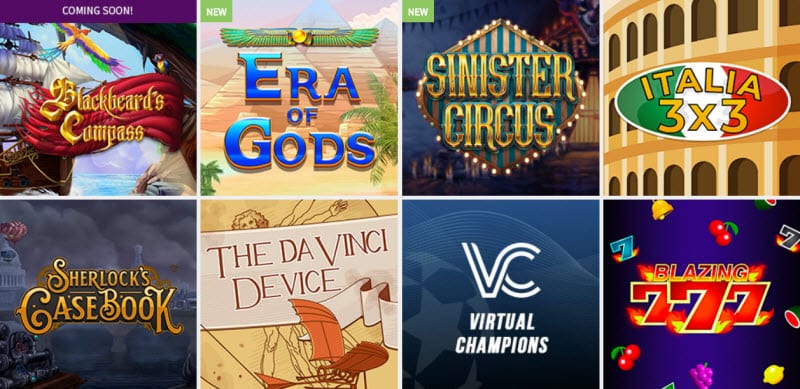 SINISTER CIRCUS
Sinister Circus is an up and coming slot that will take you to the world of eerie clowns, roaring tigers, and dancing bears, promising your participation with bountiful wins from this mysterious and menacing attraction. With the lure of free spins and expanding wilds, players the world over have every reason to look forward to the release of this forbidding game. The Ring Master awaits your attendance in the Sinister Circus. The tent has been set up and the ominous crew is ready for your arrival.
NEON FRUIT
Neon Fruit is one of 1X2gaming's most innovative releases as this game is the first to be released in the Osapi framework. This title is built with the latest in gaming tech and it shows. Neon Fruit showcases some of the most advanced features along with what players have always loved about slots. Wilds, Scatters, double multipliers, and more all take the spotlight in this exciting game which promises punters the world over with massive payouts.
Table Games
BACCARAT
This game is hands down one of the most popular games in casinos the world over. Whether it be a brick and mortar casino or an online one, punters just love their Baccarat. So 1X2gaming could not pass up the chance of releasing a game celebrating it. This game of chance which has entertained punters around the world is definitely one classic staple in casinos worldwide.
BLACKJACK
1X2gaming's Blackjack gives players 3 hands against the dealer. The dealer stands on 17 and blackjack pays 3 to 2. The house will definitely love this game as it features buttons for betting speed to be maximized thereby they can slowly maximize their profits.
Arcade

DARTS 180
Darts 180 is played by you first placing your stake in the game and then clicking the pointer to throw 3 darts. Where on the board the darts will land are completely up to chance. And the score you get from that will determine how much your payout will be. A max payout of 1000x your stake is up for grabs in this rapid fire game. Imagine taking home the grand prize of up to £10,000. But this game has a very low RTP of just 95.30% due to the potential capping of the max payout.
PENALTY SHOOTOUT
In Penalty Shootout, you play a complete game of chance based on a penalty kick contest. At the start of the game, you choose 5 kickers and 5 goalkeepers. You then proceed to bet on how each kick will turn out. And as always with these games, the outcome is completely random. If you are not happy with the team you have chosen, you can just easily change the whole team completely.
Keno
KENO LAB
Keno Lab is a classic game of keno with a unique theme. From a grid of 80 numbers, a player has to choose between 1 to 15 balls. 20 balls are then drawn after the player makes their selection. A whopping 10,000x their stake is up for grabs in this classic game with a twist. It also features the Turbo option for rapid past betting and Auto Pick for those who want to leave everything completely up to chance. The minimum bet a player can make in this game is £0.10. And the max bet is £20 for a chance to win up to £10,000. RTP of this game is 87.50%.
Scratch Cards
PIGGY BANK SCRATCH
As a kid, we are sure you had your share of piggy banks, right? And now that you are all grown up, a completely new sort of piggy bank is waiting for you on Piggy Bank Scratch. Be on the lookout for 3 piggy snout symbols for you to land for yourself a win. But a police piggy snout will offer an even bigger win so watch out for that too.
PUPPY PAYDAY SCRATCH
Puppy Payday Scratch is a sequel to the Puppy Payday slot. With puppies and treats as this game's symbols, match just 3 and you will take home for yourself an instant cash prize.