Bonanza Slot Review Online! Bonanza Slots Real Money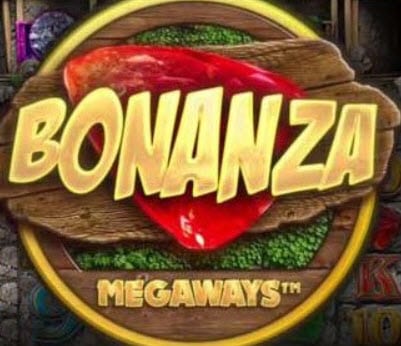 Another exciting video slot from the guys from down under is taking center stage. This time it is mining themed Bonanza from Big Time Gaming that's taking the spotlight. Racking up crazy big finds in this little mine is we guess, where the name of this video slot came from.
This video slot is packed with surprises and cool new features that you could only find in Big Time Gaming video slots. One example of that is the megaways game engine that gives players a whopping 117649 ways to win. The RTP is at 96%.
The free spins feature is made even more exciting by the appearance of scatter symbols which gives out extra free spins.
The hill billy background music adds a lively atmosphere to the gaming experience this title provides. And, the whole thing just screams fun with all the special features it offers.
We are going on a wild ride. So, hop on board!
Big Time Gaming Casinos
Features
This game has 6 reels which can show between 2 up to 7 icons at a time thanks to Big Time Gaming's Megaways game engine. Players can have up to 111649 ways to win.
Above the main reel, you will notice a cart which loads up 4 different symbols which add up to reels 2 to 5. Winning combos are formed when symbols match in adjacent reels from left to right.
The face symbols in this game are illustrated by different gems in different colors. Plus, standard A, K, Q, J, 10, and 9 icons.
When a winning combo is formed, a reaction happens. How this works is that every symbol involved in a winning combo is immediately replaced by new symbols from above the reels on the main reels. And, the symbols in the cart which are part of a reaction will be replaced by new symbols from the right.
The wild symbol which takes the place of every other symbol to help players land more winning combos is illustrated by a pack of dynamites.
The scatter symbol is illustrated by golden letters, G, O, L, and D. Land 5 of these symbols to be awarded 12 free spins. Plus, every extra scatter symbol on the reels will add 5 extra free spins.
During free spins, players will start off with a 1x multiplier. Multipliers increase by 1x though with every reaction giving players unlimited multipliers.
Scatter symbols illustrated by a cart of gold bars can appear during free spins on the cart above the main reel. Land 3 scatter symbols and you will be given 5 extra free spins. Land 4 scatter symbols and you will be given 10 extra free spins.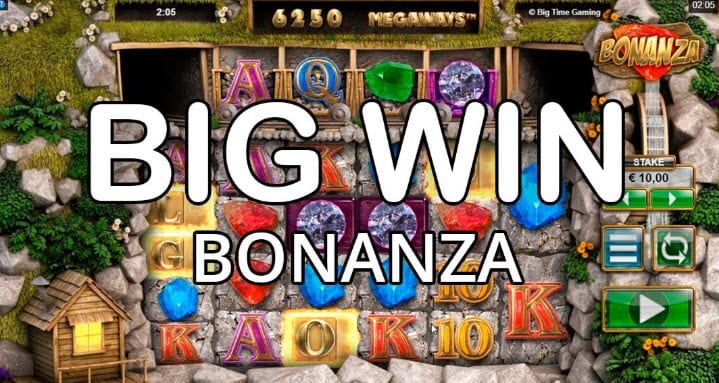 Look and Feel
The game is set in the woodlands where we are going to a little mine to find some golden wins for ourselves. Next to the reels on the left, you will find a dainty little cottage. And on the other side, a water wheel is rolling.
If not for the lively hill billy soundtrack, we would find the whole set up cozy and sort of evoking a very peaceful feel. But, nope. As soon as you spin the reels, the background music starts and gives off a very energetic and animated atmosphere.
The graphics are well crafted. And, the animation is excellent. The whole gameplay is actually flawless which is extremely delightful.
Payout
The payout summary below is taken directly from the game's payout table for you to have a quick guide.
Bet Range: 0.20, 0.40, 0.60, 0.80, 1.00, 2.00, 4.00, 5.00, 10.00, 20.00
Diamond Symbol: 2 for 2X, 5 for 3X, 10 for 4X, 25 for 5X, 50 for 6X
Red Gem Symbol: 1 for 3X, 2 for 4X, 2.5 for 5X, 7.5 for 6X
Blue Gem Symbol: 0.25 for 3X, 1 for 4X, 1.5 for 5X, 2 for 6X
Green Gem Symbol: 0.25 for 3X, 0.5 for 4X, 0.75 for 5X, 2 for 6X
A Symbol: 0.2 for 3X, 0.4 for 4X, 0.6 for 5X, 1.75 for 6X
K Symbol: 0.2 for 3X, 0.4 for 4X, 0.6 for 5X, 1.75 for 6X
Q Symbol: 0.2 for 3X, 0.25 for 4X, 0.6 for 5X, 1 for 6X
J Symbol: 0.15 for 3X, 0.25 for 4X, 0.5 for 5X, 1 for 6X
10 Symbol: 0.15 for 3X, 0.25 for 4X, 0.5 for 5X, 0.9 for 6X
9 Symbol: 0.1 for 3X, 0.2 for 4X, 0.4 for 5X, 0.8 for 6X
Conclusion
This video slot screams fun which fits its name perfectly. The setting is very cozy which is contrasted by a very energetic soundtrack. The graphics are crisp and clear. The visuals are excellent. And, the animation is flawless. The whole thing is just a fun little slot that is totally well crafted and well thought out.
Big Time Gaming Slots