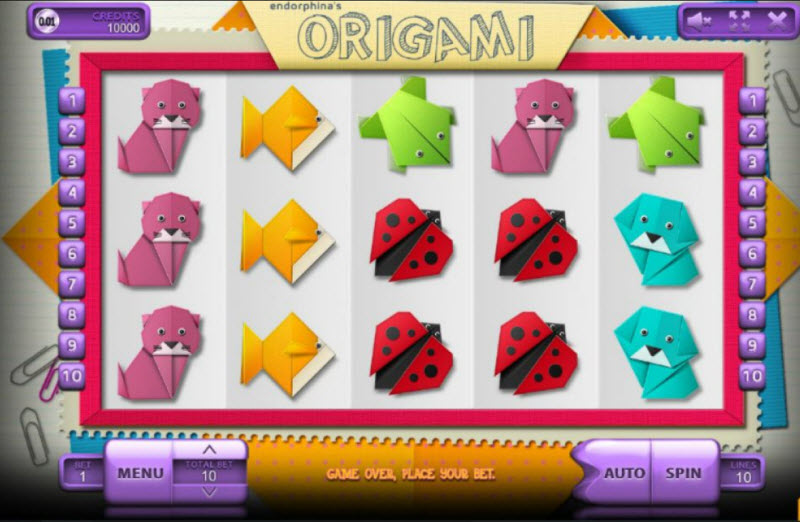 Endorphina has come up with an online video slot that is uber cute and is sure to win hearts the world over. As the name of this slot suggests, it is all about Origami, the ancient Japanese art of folding paper into 3d animals.
The look and feel of this online video slot are just so adorable, it is sure to put a smile on your face the first time you see it. It has become incredibly hard to come up with themes that are original and imaginative these days as more and more developers are coming into the scene. But with this release, Endorphina has surely come up with one that is both. No arguing that this release is one of the brand's most creative yet. And this slot is even cuter than most releases these days, so plus points for them.
This slot has 5 reels and 3 rows. It offers 10 paylines. You can choose between a total bet of 0.10 up to 100 in every spin. This slot also comes with a gamble feature and multipliers. So if you are ready to play for the 5000 coin jackpot which can turn into 250000 coins all thanks to the orange cat carrying random multipliers, then hold on to your hats as we take a wild ride into Endorphina's latest creation.
Endorphina Casinos
Gameplay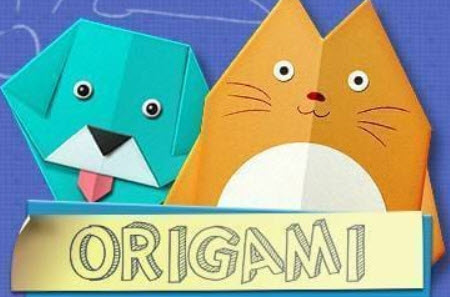 Origami has 5 reels, 3 rows, and 10 paylines. The bet per line ranges between 0.01 up to 10.00.
A player wins a payout on this cute game by landing matching symbols on an active payline. In the event that a player lands matching symbols on several active paylines, the wins will be added.
This game has a special feature in the form of an orange cat that appears randomly during gameplay which means that anytime while spinning the reels, the orange cat may appear out of nowhere. The orange cat will carry a multiplier that will be randomly selected. The orange cat will appear beneath the reels. If the player happens to land a winning combo while the orange cat is present, the win for that spin will be multiplied by the multiplier that the orange cat is currently carrying. The highest multiplier the orange cat will carry at any given time is 50x.
So you see how lucrative this game can be with the presence of the orange cat. Not only is the cat super adorable, but it is also the bearer of great news for punters looking to rake in crazy big wins. If you happen to land a winning combo that gives you the 5000 coin jackpot with the orange cat carrying a 50x multiplier present, you can guess how much your payout will be.
Paytable
For a bet per line of 0.01:
Colorful origami pinwheel: 5.00 for 5x, 1.00 for 4x, 0.20 for 3x
Dog: 3.00 for 5x, 0.60 for 4x, 0.10 for 3x
Cat: 3.00 for 5x, 0.60 for 4x, 0.10 for 3x
Bird: 2.00 for 5x, 0.40 for 4x, 0.05 for 3x
Fish: 2.00 for 5x, 0.40 for 4x, 0.05 for 3x
Ladybug: 1.00 for 5x, 0.20 for 4x, 0.05 for 3x
Frog: 1.00 for 5x, 0.20 for 4x, 0.05 for 3x
Conclusion
This online video slot is just hands down the cutest slot we have ever reviewed. The animation when you land a winning combo is absolutely adorable. The cat purr and all the other sounds the animals make when you land a winning combo are all to die for. Plus, the soundtrack is absolutely charming. We honestly did not know until now that you can have so much cuteness in one online video slot. If what you are into are animal themed slots or slots that will melt your heart with its cuteness and charm, then we recommend you check out this adorable online video slot from the guys over at Endorphina. Kudos to you all for coming up with such a lovable gem.