OVERVIEW OF SINGLE DECK BLACKJACK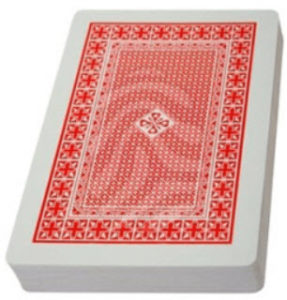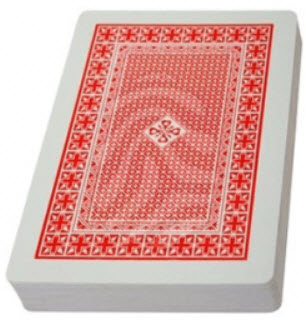 Single Deck Blackjack,  is one of the variations of blackjack. This blackjack variant has a hit soft of 17s with a payout of ration 3:2.
About Single Deck Blackjack: There are several variations of blackjack but Holy Grail 21 still remains the only variants with single deck gameplay. There is an assumption set by several gamblers that single deck blackjack is the number one variation of blackjack that one can ever come across in gaming venues.
Blackjack that are single deck have relatively low house edge that is rate at t 0.15 per cent and the rules guiding them is optimal, which can be minimized via card counting and perfect fundamental tactics. In general, the word optimal rules of single deck blackjack means that it can multiply by 2 at the end of a split, pairs can be splitted into 4 hands and above, doubling down on any 2 starting cards is possible, the ability of blackjack's to pay at the ratio of 3:2 and positioning a dealer on soft 17s.
Although this blackjack variant sounds great but it became an archaic game after the introduction of card counting by Professor Edward O. Thorp (a mathematician) in 1962. Since then many casinos have been adding several decks to the blackjack's they offer in order to avoid players from taking advantage of the game through exploitation and to expand their edge.
Although these blackjack variants were still in play but the amendments of the rules that guide them makes them worthless. However, players were lured into playing this game by advertising it to them as single deck blackjack. This review is meant to; educate you on the amendments that were made to the rules of the game, inform you of the advantages and disadvantages of the game and the loss you might possibly incur while playing the game.
Single Deck Blackjack Gameplay Rules
Multiple deck blackjack variant have the the same objective as single deck blackjack variant. As a player, there is need for you to have a hand with a value that is not far from twenty-one than the value of the dealer without going over.
When the upcard of the dealer is an Ace, you will be given an opportunity to either hit, stand, split pairs and accept insurance. All stakes with insured winning will give a normal payouts of two to one. The dealer and the player will push on hands with the same value and the original bet will be given back to the player. When each round comes to an end, the cards will be reshuffled.
The main difference that is seen is in the etiquette of the table. All cards of players will be seen facing down while one out of the two cards of the dealer will be revealed. All cards can be handled manually provided that it is done with only a hand and they remain on the table.
This point is the point where the rules tend to change. The rules guiding single deck blackjack variant has been amended by several land-based casinos to have a detrimental effect on the house edge from the end of a player. Below are the amendments of the rules:
The total soft hits that a dealer can have is seventeen.
Normally, several variants of blackjack offer a lay out of six to five but some single deck blackjack variants offer players a payout of one to one when the card that gets revealed by the dealer happens to be an Ace.
There is a chance for players to hit a split of hit pairs of split severally. The only exemption is seen in Ace where an additional card of one is given for each Ace.
A restriction of 2 cards that amount to nine, ten or eleven is given for doubling down. A restriction of cards that amount to ten and eleven is seen in some blackjack variants.
It is not possible to surrender.
The amendments given above made the house edge to increase to about two per cent in some variations of single deck blackjack. The major issue with this amendments is the payouts reduction.
Advantages and Disadvantages of Single Deck Blackjack
From the rules given above you would have seen that playing single deck blackjack is at player's disadvantage whereas it also has its own advantage just that the disadvantages is more than the advantages.
The advantages of playing single deck blackjack is given below:
Absence of individual cards: this benefits players a lot such as the possibility of drawing an Ace card on a 10 value card and the other way round. This helps to increase the rate of obtaining a natural in this variation with an odd of 4.83 percent which is better than an odd of 4.75 percent seen in the 8 deck blackjack.
Reduction in the pushing rate by the player and dealer: this helps in reducing the value an Ace that has been pulled to a 10 value card by 25 percent.
The chances that dealers have to break their hands is higher and this also benefit players.
Much significance is seen when small cards are removed from gameplay: assuming you have a card of Q-6 and a dealer has a card of 5. It is certain that the dealer will benefit from a six that follow their five.
Players have higher chances to benefit from doubling down in single deck blackjack.
The disadvantages of single deck blackjack is given below:
The amendments in the game rules has reduced the payout value. Every of the new rules benefit the house but doesn't benefit players. The decrement in the payout value benefit the casino by a value of about 1.40 percent.
Most times, it is required of dealers to have a hit soft of 17 which increase the value the casino benefit by 0.22 percent.
The casino also benefit with a value of 0.14 percent owing to the lack of double after splitting (DAS).
The value the casinos benefit increases from 0.15 percent to about 2 percent with all these rule amendments.
Verdict
Although the gameplay of this variant of blackjack seems amazing but the amendments of the rules set by casinos has caused the game to depreciate in value. Playing a game of this kind will solely depend on you seeing a game with better rules, you can play a game of this kind that; have late surrender where the dealer is seen standing on hit soft of 17, allows you to multiply all total of 2 cards by 2, can multiply by two after splitting and can result to 4 hands. Unfortunately, it will not be easy to find a single deck blackjack of such in the land-based casinos of nowadays, all you can do is to find a single deck blackjack that offer a layout of three to two. Settling for anything below this will be like a waste of time and money.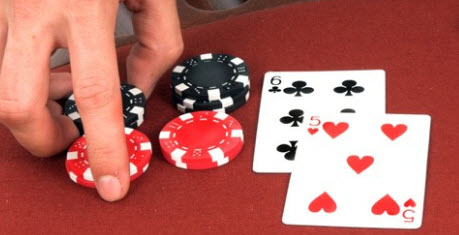 Detailed Analysis on Double Down Option Many players that are not that experienced will start to wonder how possible it is for them to win on a blackjack when the chances of them winning in a fair game is approximated … Read more