Experience the Riches of Aztec Magic Slot with Real Money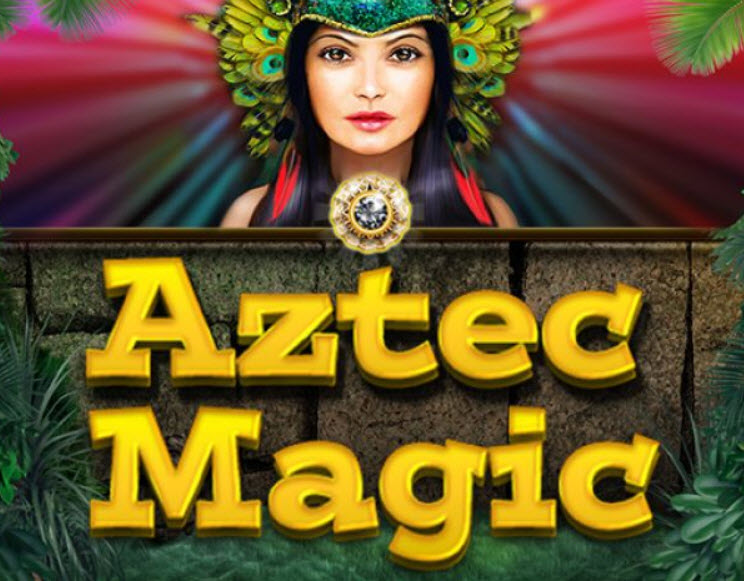 Come and discover mystery
With Aztec Magic, you have a mix of culture, fun and amazing rewards. It is definitely not a slot to miss.
Throughout the years, civilizations in South and Central America have existed, gotten extinct, and have left amazing legacies for everyone to discover. This kind of mysterious legacies lead to great movies, novels and also, slot games.
BGAMING is the mastermind behind Aztec Magic. It is one of the games that took inspiration from these amazing legacies go create a whole game universe that actually makes sense. Players will go across the ocean and across the borders of time in an entertaining and relatively easy game to play. Added to this is the fact that they would get a whole lot of rewards.
But for you to actually stand the chance of winning, you should stay with us longer and discover Aztec Magic through our review.
Natural and Majestic Settings
The setting of Aztec Magic is the South American jungle. You will see beautiful mountains and green and luxurious forests.
Throughout the game, this is what players would have as view. The reels are transparent so it is easy for you to look at the beautiful setting. You have mountains with snow at their tops, a valley that overlooks a pyramid and a lot of other traces of the olden day civilization. The graphics are one of the best things about this game and definitely not something you should be missing out on.
There is no background music. But you do have appropriate sounds. The reels, when they spin, sound like you are moving enormous stone panels. When you get a winning combo, you have special sounds. With the simple but convenient symbols, your game will be worth it.
Are you Ready for Exploration?
Let's talk about the rules of this game. So that all of your exploration into this strange world would actually bring you back rewards.
The gameplay in Aztec Magic is simple but elegant so you can customize as much as you wish. Also, beginners will have enough time to master the game. This game offers 15 paylines on five reels, nothing special about it. You have the choice of the value of one line bet (0.10 to 1 coin) and the amount of paylines that you want to play with. All you have to do is use the + and – buttons that you will see below the reels. The colored side tabs that are right next to the reels will help you adjust the number of paylines you want. Or you can use all of them by using the Bet Max button. When you are ready to play, the next thing you should do is click on the Spin button. When you get a winning combo on an activated payline, you get paid from left to right.
Something else you might be interested in using is the Autospin feature. With this, you can choose the number of constant spins you want to bet on with a set stake amount. And that is it. You are ready to fly in the world alone. When you play in single spin mode, you have the chance to put your wins up for gamble. This will be through an easy guessing game against the computer.
Standard Menu
There is nothing special about the paytable at Aztec Magic. You have standard symbols but some unique symbols as well
You have eight basic symbols in this game. The first half has the number 10, the Ace, the King, the Queen and Jack. These are the symbols with the least value and you will see them more on the reels.
The other half of the standard meny has three Aztec Stone Seals. These ones are representations of different gods or symbols pertaining to religion. It can be hard to tell them apart but so long as you pay them a lot of attention, you will know them like the back of your hand.
Special Guests
You have some more exceptional features in Aztec Magic and these one bring extra spice to the game.
The first of these symbols is an Aztec Princess. She is the scatter. She activated a cash prize and ten free spins no matter where she is on the reels and how she aligns with other symbols.
The Wild is the Aztec King and he substitutes for every symbol except the Scatter. You can get some more winning combos with him. But when a combo has at least one Wild, your line winnings are tripled automatically.
Verdict
Aztec Magic is a game that puts together amazing graphics with a relatively easy but interesting gameplay. It is more unique in its design that it is in its gameplay. But this doesn't take anything from its amazing entertaining quality.
We think that the only disadvantage you might see is the fact that the winning combos don't trigger high value rewards.
Bgaming Slots with real money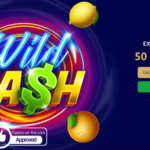 Katsubet Casino No Deposit Bonus – (50 Free Spins) KatsuBet Casino Merits The creator is established A wide array of games Multiple promos New casino with potentials Mobile optimized website…