Demon Train Slot by Dragon Gaming
Experience the Dark Side of Gaming with Demon Train Slot by Dragon Gaming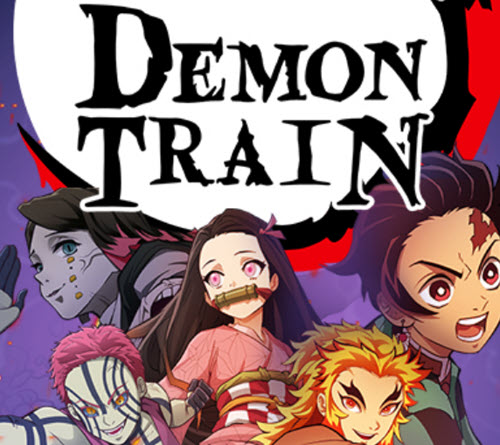 => Play at Demon Train Slot Now!
Demon Train is a pretty decent slot developed by Dragon Gaming. This slot has several features for players, and you can learn more about this slot in this guide.
Online casinos, battlegrounds, and anime are currently the three most popular trends in the gaming industry, and Demon Train from Dragon Gaming combines the best of them all! The Demon Train, which drew its inspiration from an immensely popular anime film, has a lot of energy and rewards to give.
Heroes, villains, devils, warriors, and unique symbols like the train "bonus" are all lined up on the reels along with other intriguing characters. The 'Avalanche' feature, which has unusual cascading reels, is the game's focal point. All successful combinations that a player creates result in an explosion of all winning symbols. These exploded symbols are replaced by the ones immediately above them by descending.
As a result, additional symbols are added starting at the top, creating fresh winning combinations. Till there are no longer any victories, this avalanche will keep going.
The usual 3 rows and 5 reels format of Dragon Gaming's Demon Train slot game is changed to 4 rows and 5 reels for the special free spins round. The distinctive Avalanche Feature, which can generate huge, extremely lucrative combos for players to utilize, makes the game stand out.
Numerous anime characters, each meticulously detailed and boasting outstanding graphics, appear as symbols on the reels. Along with fighters and demons, there are also characters from the Japanese alphabet. The train serves as the bonus symbol. The whole idea and gameplay of the game revolve around this Avalanche Feature, which is no less than its centerpiece. All of the winning icons explode and the ones above them descend to take their positions each time the player successfully forms a winning combination. New symbols suddenly appear overhead, allowing you a quick creation of thrilling new winning combos. This is the "avalanche," which keeps going until there are no more victories.
A new level is attained by players each time an avalanche occurs during a single play. The sixth level is the highest that these levels can reach, and each one adds its unique element to the list, such as multipliers and second chances, to mention a few.
Free spins are another feature on the Demon Train slot machine that increases your chances of winning. A player gets 10 free spins whenever they land at least three bonus icons in a single spin. Five additional paylines are introduced, and the layout is changed from 5×3 to 5×4 throughout this round.
Demon Train, a medium volatility game, has a higher-than-average RTP of 96.01 percent, which is neither particularly spectacular nor discouraging. Due to the relatively narrow betting range of 0.20 to 50.0, high rollers and seekers won't find what they're seeking in this slot game. Demon Train is a must-try game since it is designed to amuse and reward players who value experience over huge stakes.