Vegas Cash Casino Game: Earn Big While You Play Online Casino Games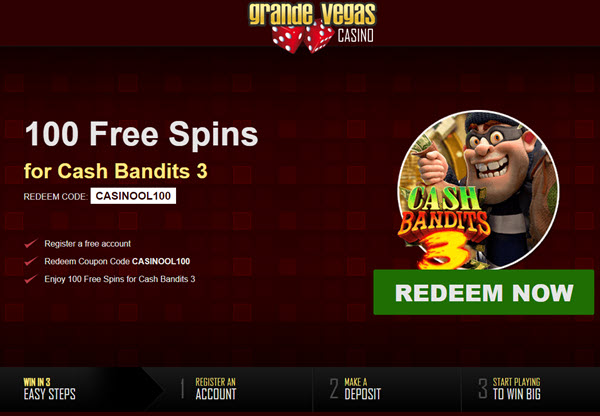 Vegas Cash Casino is a casino game that's powered by Twinoplay. In this online casino game, players will match several casino symbols to earn as high as 1000× their bet.
While there are many reasons why people visit Las Vegas, practically every single visitor has the same dream: walking away with a large sum of money from a slot machine or their favorite table game. Few people will ever experience the excitement of winning a life-changing jackpot, but the chance excites gamblers and keeps them going back again after a time.
When Twinoplay launched the scratch card game Vegas Cash, they were aiming for a similar effect. Okay, so a basic play-and-win game like this will not provide you all the thrills of a weekend in Sin City, but it does have the possibility for a quick score and better odds than most offerings of this type.
Three of a Kind Takes the Pot
Players can play up to four tickets per round in Vegas Cash, a fairly basic scratch card game. You will be asked to choose how many cards you want to play, up to a maximum of four, as well as the wager size you want to make on each one, at the start of each game. Each bet can be anywhere from 0.20 USD to 20 USD, allowing you to wager up to 20 USD at a time.
You can begin the game after you have determined your bet sizes. You will notice four covered tickets at this point. You can disclose them one at a time by clicking on each one separately; there is also a button that will reveal all four at once. You will see six different boxes each time you disclose a ticket, each with a different symbol in it. Chips, beverages, cherries, diamonds, dice, cash, and other casino-related symbols, as well as the game's logo, can all appear.
It is worth noting that these symbols are not linked to any specific prizes. Instead, you want to create any three-of-a-kind combination you can think of. If you have any matching groups, you will be awarded the prize indicated at the bottom of the ticket right away. You can win numerous times if you play multiple cards, with your different rewards totaled to determine your final payout.
Each card has a different set of goodies. The smallest available payment is the same as your bet on a given card, but far greater payouts are also available; we have seen prizes as large as 1,000 times the ticket cost offered up to players who can win on the right cards.
That is pretty much it for this game. There are a few extra capabilities available to gamers who want to speed up the action, though. The reveal animations are removed in turbo mode, speeding up each play; in the meantime, an auto button allows you to fast run through up to 1,000 hands in rapid succession.
Simple and quick entertainment
Even when compared to other scratch card games, there is not much to Vegas Cash. Most products of this type allow players to expose each symbol position individually; here, complete decks are unlocked at once, removing some of the suspense. There are no bonuses, unusual ways to win extra money or any other twists that would allow you to have a unique gaming experience.
As a result, it is difficult to suggest this game to anyone looking for any kind of depth in their gambling. However, if you just want a quick hit and the potential to win a large prize in a matter of seconds, this is a great alternative, especially when you consider the relatively high return to the player (reported to be 95 percent, or much higher than most instant win products). You will not earn the same enormous prizes as you would in Vegas, but you will not have to pay for a flight or a hotel stay.