Safari King Slot Review – Pragmatic Play Slots
Do you want to play an online slot game with an African theme? This review of Safari King by Pragmatic Play contains all you need to know about this game.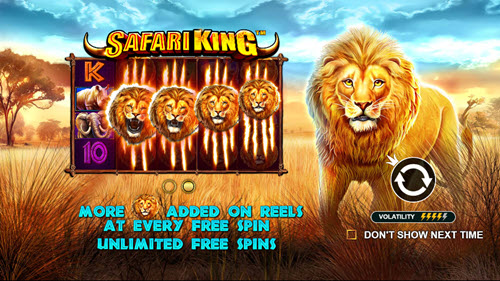 With three of its latest games being either related to horses (Treasure Horse, Mustang, Treasure, Gold) or as it is the case of this particular one, based on African wildlife, Pragmatic Play is really into the flair of animal-themed games. Yes, we might not like this particular theme, however, if it can be enjoyed by the players, has excellent game maths, and you can win a lot of money, who are we to complain about? In reality, Pragmatic Play was propelled from a place of obscurity in the market to the limelight because of the availability of the above-mentioned factors. Now more people are getting to know, play and enjoy its games.
But all this has not made us really like Pragmatic Play. From our point of view, its games are basically like the others in the market, and the company looks like it can't do anything about it. Another thing is that it's very difficult to trigger the bonuses. Of course, our opinion hardly holds water in this case as players are broader in their perspective, that's why it's shocking to see the kind of games lots of players continue to play every day.
This African savannah-themed video slot game by Pragmatic Play is called Safari King. It has 50 pay-lines and is played on a 5-reel, 4-row reel set. There are zero base features in the base game, and despite the fact that you might have an opportunity to land a top symbol of the full screen while playing the base game (given that we haven't observed the reel strips, this is hard to confirm), the most punch is in the bonus.
This game arrives delivered with a basic RTP setting of 96.49% including an alternate 96.37% as the operator desires. Since this is in a normal range, we won't focus on that. Even though a lot of low-stake players may be avoiding it because of its €0.50 minimum stake, it can be accessed by the majority of the players as it is available on almost all device types. But since it also offers the chance of bets as high as €250 per spin to be made, it's a great choice for high high-stake players.
Although the game still has that feeling of being like most games out there, it has excellent graphics, hence it's visually impressive. Honestly, many more companies are struggling to get past this particular problem of their games being generic. And because the games are not of top-notch quality, this is not a big deal. Safari King has a stunning and lively background in which there are dried, brown grasses being swayed by the wind with flying birds in the landscape. This visual effect is the saving grace of this slot game.
Pragmatic Play Casinos
Safari King: Symbols & Paytable
In total, this game consists of 13 symbols, and quite understandably, A, J, K, Q, 9, and 10 royals represent the symbols of low value. However, we find rhinos, cheetahs, elephants, and gazelles representing the symbols of high value on the reels. The elephant symbol is the most valuable as it gives you, for 5 of a kind, 20 times your stake. Also, it's the one symbol that appears on the reels fully stacked.
Being at the top of the cat family and on the African savannah, the apex predator, the center of attention belongs to the lion. The wild symbol is represented by this magnificent animal and is the first to come out on each of the reels.
Safari King : Free Spins
You must get 3 bonus symbols on the center reels to have access to the free spins mode. Players will be able to gain from the extra wild symbols because before each spin 1 wild symbol will be added to the second third, fourth and fifth reels. For the whole session, the added wilds will be on the set of reels, although it's not permanent. Therefore, each bonus symbol you see on the reels will add one extra free spin to your overall number as you can trigger the feature again without any limit.
Because of the fact that every played spin increases the chances of getting the 1000x max win (lions/full-screen elephants), the combination of wilds and retriggers gives such an amazing bonus.
Conclusion
Yes, it is just an ordinary and really simple slot game, and Safari King doesn't appear to be anything else. You should know, however, that this isn't a bad thing, and the chance to get the 1000x for each spin win potential actually shows that the game might be worth it. Besides that, there's that ordinary and common feeling to the game, and this is worsened by the rather bland African savannah theme that is present in many other slot games.
Safari King appears to be not what Pragmatic Play intended it to be, and it's sad to think that this game might never catch on in the market. The game might be a form of pastime to you if you can manage the obvious paucity in features and unoriginality. However, for those who are interested in really interesting and challenging games from Pragmatic Play, our advice is for you to go for Peking Luck or Da Vinci's Treasure.
Pragmatic Play Slots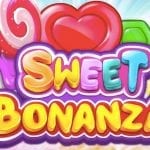 Sweet Bonanza Slot Review (Pragmatic Play) It doesn't matter what your guilty little pleasure is (fresh fruit or candy). Why? Because Sweet Bonanza offers a mix of both. This slot…